OPALCO Wants You Safe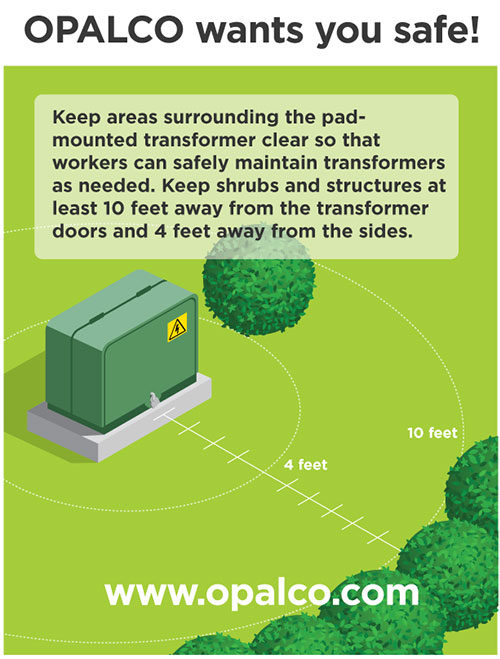 OPALCO needs access to your equipment. Please make sure to keep your transformer clear of shrubs and brush. Right of Way clearing keeps service reliable and safe!
We trim and remove trees and other vegetation under or near our power lines to reduce the frequency of power interruptions caused by overhanging branches and trees.
This also helps create easier access for our line crews to make repairs, thus shortening the outage time and is essential to fire safety this time of year.
Click here to visit the Safety Center