Return of the River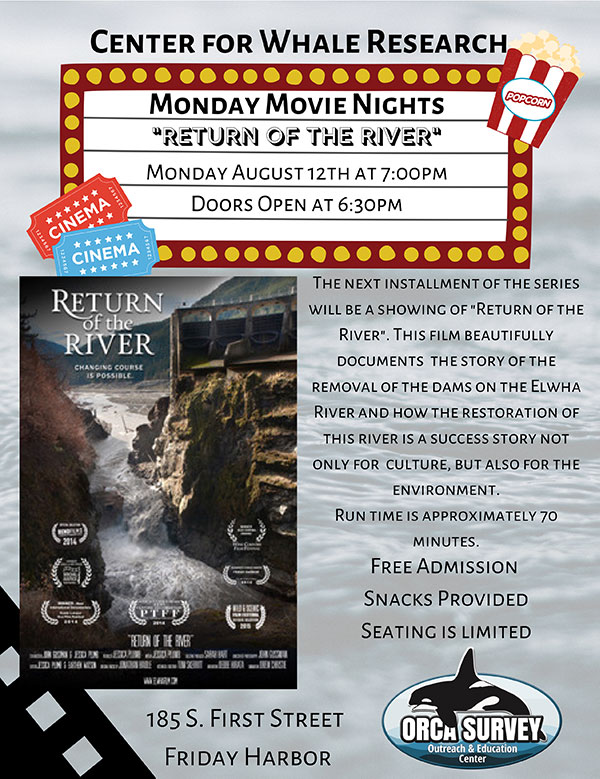 It's time for Monday Movie Night again at the Orca Survey Outreach and Education Center (185 S. First Street). The next installment of the series will be a showing of "Return of the River".
This film beautifully documents the story of the removal of the dams on the Elwha River and how the restoration of this river is a success story not only for culture, but also for the environment.
Run time is approximately 70 minutes.
Free Admission. Snacks Provided. Seating is limited.