Summer Film Series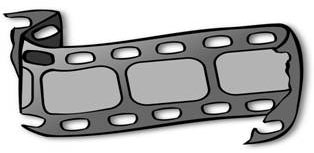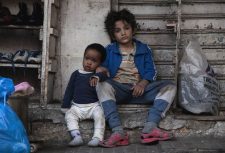 Winner of the Grand Jury Prize at the Cannes Film Festival and nominated for a Best Foreign Language Film Oscar, Nadine Labaki's Capernaum ("Chaos") tells the story of Zain, a Lebanese boy who sues his parents for the "crime" of giving him life.
Capernaum follows Zain, a gutsy streetwise child, as he flees his negligent parents, survives through his wits on the streets, takes care of Ethiopian refugee and her baby son, being jailed for a crime, and finally, seeks justice in a courtroom.
Tuesday August 13th 7:30 at SJ Community Theatre
Capernaum
Drama Arabic (subtitled)
Rated R (language) 128 minutes
Capernaum was made with a cast of non-professionals playing characters whose lives closely parallel their own. Following her script, Labaki placed her performers in scenes and asked them to react spontaneously with their own words and gestures.
When the non-actors' instincts diverged from the written script, Labaki adapted the screenplay to follow them. While steeped in the quiet routines of ordinary people, Capernaum is a film with an expansive palette: without warning it can ignite with emotional intensity, surprise with unexpected tenderness, and inspire with flashes of poetic imagery. Although it is set in the depths of a society's systematic inhumanity, Capernaum is ultimately a hopeful film that stirs the heart as deeply as it cries out for action. The performance by 12 year old Zain al Rafeea will stay with you for a very long time.
Recommended for: Perhaps the most moving film of the season, it cannot be more highly recommended, but please be aware that this powerful film deals with difficult subject matters including the abuse of children. It is definitely NOT for children and those community members who prefer lighter fare.
Please remember that no admission will be charged again this year but we do ask that you consider making a donation to the Theatre in appreciation for sponsoring these films. Also note that $2 bottomless popcorn will be available.