"Export" Reunion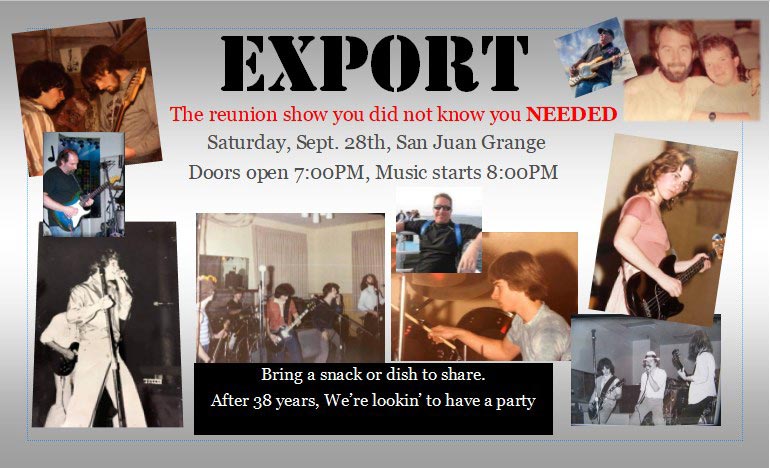 Back in 1981 in Friday Harbor, a group of high school grads joined up and formed a rock n roll band named Export. Members at different times included Dennis Michael, Rick Wiltse, Mike Ingalls, David (Rusty) Longley, Caitlin Suzanne, Greg Henion and Chris Lawson. And later this month at the Grange they are holding their first ever reunion show. Here's more from Dennis:
OK, it's set in stone. EXPORT will play an all ages show at the San Juan Grange Hall on September 28.
It is our official 38 Year Reunion. Please visit the Export Reunion Show Facebook page and leave a comment, tell us you will be there and let us know what kind of tasty dish (optional) you will bring to share.
Doors open at 7:00PM and music starts at 8:00-ish (it's rock and roll. who's ever on time?) This is a free show, meant to be a party with folks, some of which we have not seen in many years and some that might just wander past the door to see what kind of awesomeness is going on inside.
Please share this with your friends and plan to join us. This is going to be fun!