September 5th Ferry Sing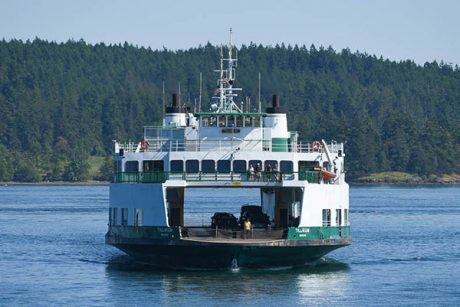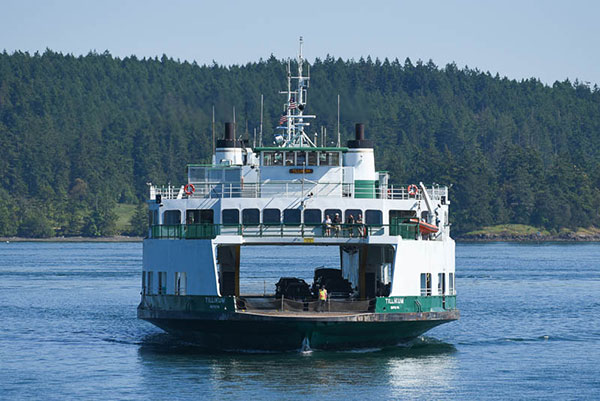 FREE September 5th Ferry Sing featuring the "Island Chordsmen Plus" chorus and "Sound Vibrations" ensemble from San Juan Island.
The Island Chordsmen Plus (mixed gender) barbershop chorus from San Juan Island is presenting for the first time, a second free FERRY SING gathering this summer.
The first was on August 1st and the last is coming up on September 5th. That's a Thursday afternoon/evening and will feature both the chorus and the all women ensemble "Sound Vibrations" that you've heard on the Whittier stage in both the Barbershop Bonanza and San Juan Singer's shows.
There is a huge selection of A Cappella songs by both groups that will evoke recent memories and those from more than sixty years ago! The ensembles take turns singing every three or so songs, so enjoy the variety!
This free concert takes place on the inter-island ferry leaving Friday Harbor at 5:30pm. You'll walk on the boat (no charge for foot passengers), so plan time to find a parking place uptown or have a friend drop you off at the ferry landing. The ferry returns at 8:20 for you clock-watchers. Enjoy a stress-free evening while the songs mingle with the scenery sliding by the windows.
A free sea cruise with experienced entertainment, it doesn't get any better! Again: Thursday, September 5th leaving Friday Harbor on the 5:30 inter-island ferry. See you aboard!