Free Farm Tours on San Juan, Orcas and Lopez Islands
Posted September 15, 2019 at 9:49 am by Tim Dustrude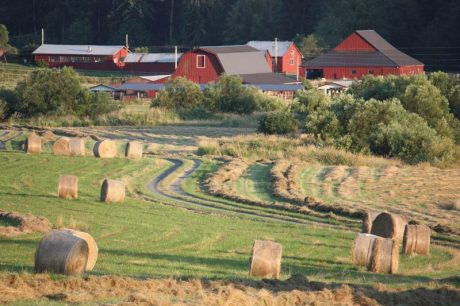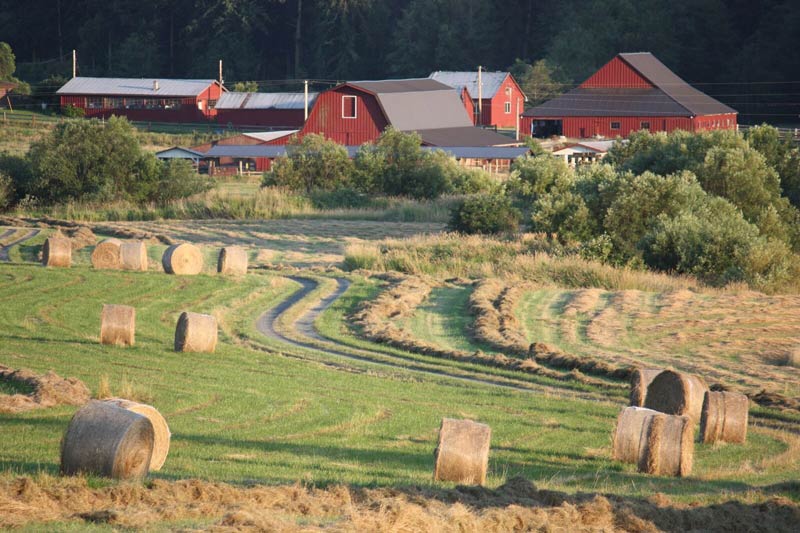 Three Week­ends of Farm Tours on Three Islands in Sep­tem­ber and October
The Savor the Fla­vor Fall Farm Tours on San Juan, Orcas and Lopez island are every Sat­ur­day and Sun­day start­ing Sep­tem­ber 21st. New this year, admis­sion is free. "We took away the bar­ri­er of admis­sion so peo­ple of all eco­nom­ic back­grounds can come meet their local farm­ers, taste and learn about their neigh­bor farm­ers, and help sup­port a local healthy food sys­tem," said Ag Guild Direc­tor, Steph Coffey.
Each island has a sched­ule of fam­i­ly-friend­ly events, tast­ings and a self-guid­ed tour that show­cas­es what makes agri­cul­ture in the San Juans so unique. The pub­lic is invit­ed to join break­fasts host­ed by farm­ers, movies, speak­ing events and more. Maps and infor­ma­tion are avail­able at https://islandgrownsj.com. Some farms are open both days and some only one. See each map for full details. Start any­where you like and make an itin­er­ary that works for you! And don't for­get to bring a cool­er to store your farm fresh good­ies in.
We rec­om­mend car­pool­ing to the dif­fer­ent farms as park­ing can be lim­it­ed. Please respect farm host loca­tions and adhere to direc­tions or instruc­tions — these are farms with active oper­a­tions and require your atten­tion for your own safe­ty. Wear appro­pri­ate out­door shoes and attire. Please no pets at the farms… except ani­mals from the farm, of course.
Join us at the tours show­cas­ing the boun­ty of local products!
Event Details:
San Juan Island:
Sep­tem­ber 20: Dirt Rich Movie with Direc­tor Q&A and social. Free.
Sep­tem­ber 21–22: Farm Tours
Sep­tem­ber 22: Farmer Pot-luck break­fast at the Grange. Bring a dish or a donation.
Orcas Island:
Sep­tem­ber 28–29: Farm Tours
Sep­tem­ber 28: Piz­za Par­ty at Maple Rock Farm by donation
Sep­tem­ber 29: Brunch at the Kitchen fea­tur­ing local eggs, pro­duce and meats
Lopez Island:
Octo­ber 5–6: Farm Tours
Octo­ber 5: Fall Fes­ti­val and Quilt Show at the Grange and Wood­men Hall
Octo­ber 5: Farm lunch at the Grange by El Taco 'Bout It
Octo­ber 5: Pig Roast, Potluck and Square Dance at the Grange
Octo­ber 6: Farm lunch at Blos­som Gro­cery by Pou­tine Your Mouth
You can support the San Juan Update by doing business with our loyal advertisers, and by making a one-time contribution or a recurring donation.