Island Rec- Fall Youth Dance Classes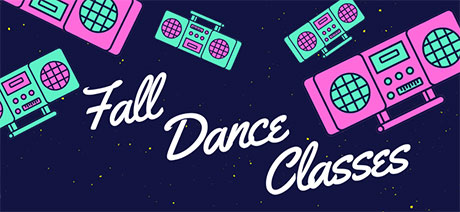 This fall Island Rec is offering 2 new dance classes taught by Rachelle Radonski! Rachelle has been teaching tap, jazz, ballet, hip hop, and lyrical dance for 24 years. She has also designed multiple programs for organizations such as the Boys and Girls Club and the YMCA. Her passion and love of teaching makes her a fun, caring, and dedicated dance coach.
Lil' Hipsters for ages 5-7 is a class that features a fun and energetic introduction to the world of dance. Kids will learn the basics of body movement, musicality, and how to work as a team all while dancing around to their favorite tunes.
Intro to Jazz Dance for ages 8-12 will be focused on learning the graceful, sassy style of jazz dancing. Learning turns, leaps, and musicality is just the beginning. Join this class for a great workout and a ton of fun. Classes located at Wayfinder Wellness in the Surina Business park 50 Malcolm St. #711.
Lil Hipsters: Tuesdays Sep 24, 2019 to Oct 29, 2019 4:15-5 pm
Intro to Jazz Dance: Thursdays Sep 26, 2019 to Oct 31, 2019 4:15-5 pm
Both classes have an early fee $42 expires September 12th, $47 thereafter.
For more information or registration visit our website at www.islandrec.org, stop by the Island Rec office Monday-Friday, 11am-5pm, or call us at 360-378-4953.