Park Announces Closure of American Camp Visitor Center
Posted September 25, 2019 at 5:47 am by Tim Dustrude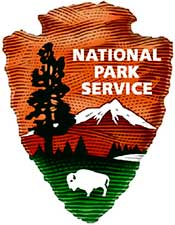 San Juan Island Nation­al His­tor­i­cal Park announces its clo­sure of the Amer­i­can Camp Vis­i­tor Cen­ter effec­tive, Sep­tem­ber 23rd, 2019. The clos­ing of the vis­i­tor cen­ter is in prepa­ra­tion of the con­struc­tion of a new, per­ma­nent facil­i­ty on the site.
A dou­ble-wide trail­er has served the park and mil­lions of vis­i­tors over 42 years, and a new last­ing facil­i­ty will be built to greet vis­i­tor with state of the art exhibits for the next generation.
Over the next cou­ple of weeks, staff will be tran­si­tion­ing out of the build­ing to pre­pare for the con­struc­tion peri­od sched­uled to begin in October.
Dur­ing the con­struc­tion period:
All grounds includ­ing trails, beach­es, and day-use facil­i­ties will remain open to the pub­lic from dawn until 11:00pm.
"Pop-Up" Ranger Hours will be announced on social media to meet a sta­tioned ranger at var­i­ous his­toric struc­tures in the park.
Eng­lish Camp Vis­i­tor Cen­ter will be closed until the spring of 2020.
Fur­ther details on the tim­ing and impacts of the clo­sure with­in the con­struc­tion area will be announced in the near future.
You can support the San Juan Update by doing business with our loyal advertisers, and by making a one-time contribution or a recurring donation.