Up Close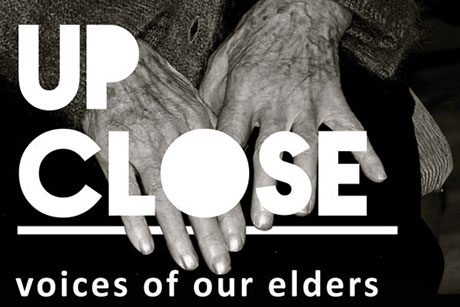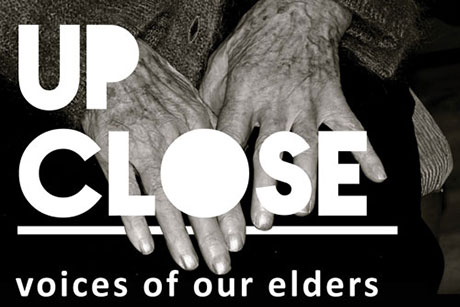 This weekend only, The San Juan Community Theatre will feature a unique musical and poetic experience, focused on intergenerational collaboration. Up Close opens Thursday, September 12 at 7:30 pm and continues through Sunday.
Up Close features stories, poems, and songs written in collaboration with elders from San Juan Island. Professional composers and writers collaborate with local elders to create original works. Then the new songs and poems are lovingly performed in an intimate setting by some of the region's best musicians. An in-depth discussion of the Up Close process is available in this TEDx talk:
San Juan Island composer Grisha Krivchenia began the Up Close concert series in collaboration with Bobby Ryan, former director of San Juan Community Theatre. Grisha and Bobby designed Up Close in 2016, building on their work with arts organizations in Portland and Santa Fe: Well Arts and Lifesongs, respectively.
Up Close highlights the creative powers and compelling stories of the elders in San Juan County. The process of developing and producing these powerful shows brings connection and dignity to the lives of Island elders, forges intergenerational friendships, and creates powerful works of art.
Grisha and Bobby mounted the first production in three shows at the Gubelman Room in September 2017. Those shows sold out, and Up Close has become a yearly event at SJCT.
This year, Up Close welcomes the return of Orcas Island singer, Stormy Hildreth. Darvis Taylor will also return for his third year, performing guitar, bass, and backup vocals. On Thursday and Friday only, Up Close is pleased to welcome Lea Fetterman, former concertmaster of the Seattle Philharmonic. Lea will add soulful violin obbligato to an already emotional program. The program also includes projection of portraits by Seattle-based artist Althea Chapin.
All tickets are $17. Buying tickets in advance is strongly encouraged. Up Close performances are often sold-out or standing-room-only. Please visit our website or call the Theatre box office at 360-378-3210.