Cigar Box Shrine Workshop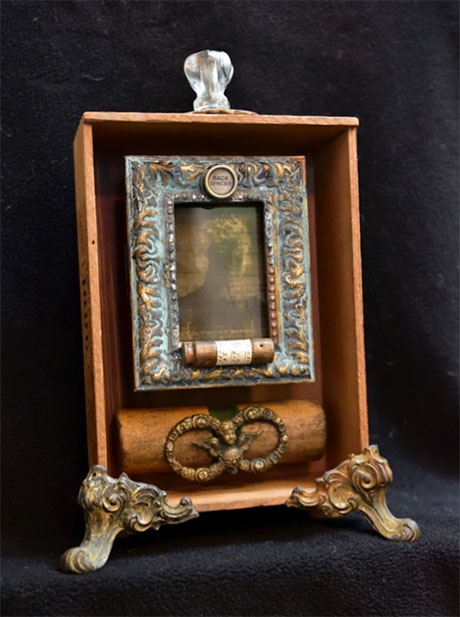 Join instructor Jan Murphy for a fun workshop using personal treasures, photographs and found objects to create one of a kind artworks.
You'll learn several tricks of the Mixed Media Trade while broadening your artistic horizons. It all happens Saturday, November 9th from 1:00 to 4:00 pm at The Friday Harbor Atelier, 313 Spring Street, Friday Harbor.
Class fee is $45 (most supplies included)
To register and receive a supply list, email Jan at SanJuanJan@gmail.com or call (360) 298-2195.