Island History, Secrets, Facts and Stories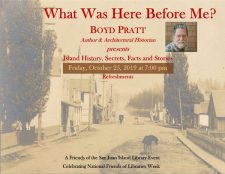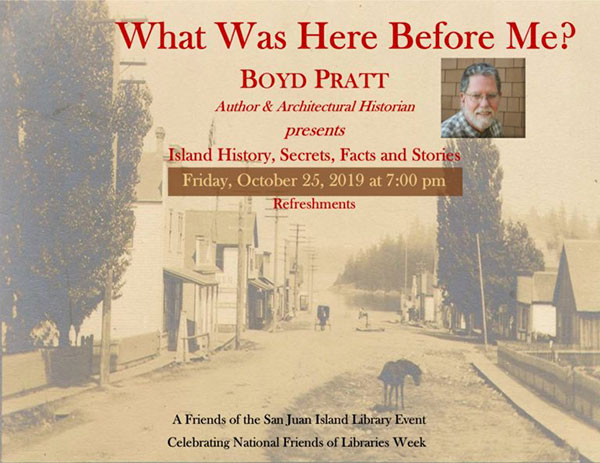 Coming up this Friday, Oct. 25, is an informative talk by local historian architect, Boyd Pratt.
The topic is the island's past, "What Was Here Before You Were?" This talk will cover early to later use of island land and locations of past endeavors.
It will be quite interesting for old timers and newcomers alike. Friday, October 25th, 7:00 PM at the Library.