Tim Eyman's I‑976 Severely Impacts Ferries
Posted October 17, 2019 at 5:56 am by Tim Dustrude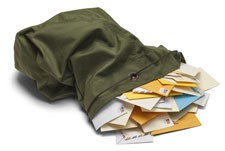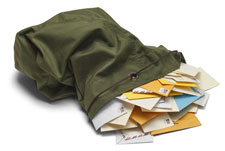 Tim Eyman is back on the bal­lot with anoth­er $30 car-tab ini­tia­tive, I‑976. You may have seen the TV ads or vis­it­ed www.no976.com on the web. Among a long list of cuts, I‑976 would have an imme­di­ate effect on fund­ing for fer­ry oper­a­tions as well as main­te­nance and improvements.
The reper­cus­sions of Eyman's I‑695 twen­ty years ago should not be for­got­ten: Fer­ry fares near­ly dou­bled over the fol­low­ing few years, and new ves­sel con­struc­tion was shut down for the fol­low­ing decade. Fer­ry con­struc­tion was fund­ed by the vehi­cle excise tax, which was nev­er replaced. There is still no cap­i­tal fund­ing pro­gram to replace aging fer­ries, each one requires an act of leg­is­la­ture and a patch­work of fund­ing includ­ing a tick­et sur­charge. We see the con­tin­u­ing impact of I‑695 every time we ride a fer­ry, and if I‑976 pass­es it will only get worse.
I‑976 would lim­it car tab fees to $30 and elim­i­nate or lim­it a spec­trum of weight and oth­er fees, severe­ly impact­ing trans­porta­tion fund­ing. Three-quar­ters of the hit is on the "Mul­ti­modal" Account, which funds a wide vari­ety of alter­na­tive trans­porta­tion sys­tems: bus­es, light rail, HOV and HOT lanes, and … ferries.
For the cur­rent bien­ni­um (July 2019 to June 2021) $45 mil­lion is appro­pri­at­ed from the mul­ti­modal account to fer­ries oper­a­tions. This rep­re­sents about 9% of the total fund­ing for oper­a­tions and is very much at risk if I‑976 passes.
The impact of this ini­tia­tive statewide would be huge. How much of that would fall on WSF is unknown at this point, WSDOT and the leg­is­la­ture would have to make some very hard choic­es. But there is no mag­ic, a decrease in fer­ries oper­a­tions fund­ing means reduced ser­vice or high­er fares, or both. And anoth­er attack on trans­porta­tion fund­ing would cer­tain­ly damp­en any enthu­si­asm that the leg­is­la­ture might have for trans­porta­tion improvements.
Please join us in vot­ing "No!" on Ini­tia­tive 976.
San Juan Coun­ty Fer­ry Advi­so­ry Committee
Jim Coren­man, Chair, San Juan Island;
Rick Hugh­es, Coun­ty Council;
Lar­ry Van­der­may, Orcas;
Ken Burt­ness, Lopez;
Jen­nifer Swan­son, Shaw;
Deb­o­rah Hop­kins Buchanan, Visitors;
Pat McK­ay, Com­mer­cial Rep.
fac@sanjuanco.com
More finan­cial info: https://www.ofm.wa.gov/sites/default/files/public/budget/ballot/2019/FiscalImpactStatementInitiative976-093019.pdf
You can support the San Juan Update by doing business with our loyal advertisers, and by making a one-time contribution or a recurring donation.