Island Rec's Winter Break School's Out Camp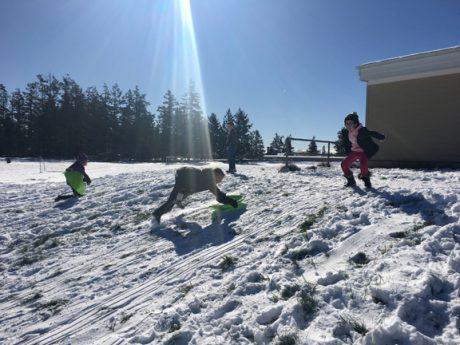 Are you looking for somewhere for your kids to be during their winter break from school? Our Winter Break Camp will provide structured, themed activities for your Kindergarteners-5th Graders in two day sessions at Friday Harbor Elementary School.
We will operate camp in the following two-day sessions with the following themes December 26th & 27th (Survive the Wild), December 20th& 31st (Globe Trotters), and January 2nd & 3rd (Marine Mysteries & Marsh Magic). We are based in the Friday Harbor Elementary School cafeteria from 9:00 AM-5:30 PM but we will be venturing out on field trips to help supplement our themes!
Register before our early registration deadline of December 12th to receive our lower price of $70. Sign up for one session or all of them! For more information on how to sign up call 360-378-4953, visit www.islandrec.org, or stop by our office at 580 Guard Street, 11am-5pm, Monday through Friday.