Time to Sign Up For Christmas Food Boxes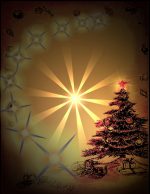 Save the date and grab a Christmas Food Box! Saturday, December 14th, from 10:00 am to 1:00 pm.
Friday Harbor Presbyterian Church deacons will be providing food boxes again for the holiday season. Christmas boxes include an assortment of fresh fruit, dry goods, canned goods and either a ham or packet of tofu for vegetarian boxes.
Please contact Laura Concord, the office manager at 360/378-4544 to sign up.