Fred Woods Named as Final Candidate for School District Superintendent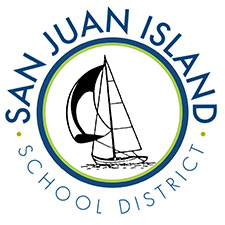 At the December 18, 2019 regular School Board Meeting, The San Juan Island School District Board of Directors named Fred Woods as the final candidate for the position of Superintendent of San Juan Island School District, pending contract negotiations.
Through a focused mentoring plan, Mr. Woods has been conferring regularly with current Superintendent, Kari McVeigh. Mr. Woods' success as a Superintendent Intern has been evident through his work on several district-wide projects including the upcoming Capital and Technology Levy preparations (election to be held on February 11th), and facilitation of the District strategic planning process for the next five years.
Mr. Woods reports monthly on his progress to the Board of Directors. After a thorough interview process to inform the board of Mr. Woods' viability as a candidate, Mr. Woods has been offered the position of Superintendent to begin July 1, 2020.
According to SJISD Board Chair Barbara Bevens, "The San Juan Island School District Board of Directors is extremely pleased with the opportunity to continue working with Fred Woods in this new capacity. We have observed his growth throughout his internship with Kari McVeigh and look forward to many years of a great partnership."