Harbor Life Ring
In the SJ Update mailbag today we find this letter from Town Administrator Duncan Wilson…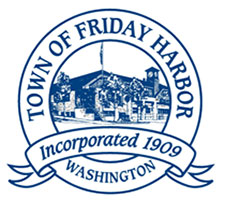 On behalf of the Mayor, Council and Citizens of the Town of Friday Harbor I would like to sincerely thank those that donated in their November utility payment to our Harbor Life Ring program. Each year at this time the Town requests that its utility customers contribute to this program which benefits the Friday Harbor Food Bank by providing them with the additional funding necessary to feed our neighbors during the holidays.
This year you responded in an amazing way! Your contributions totaled $4,254.96 and, when added to the Town's match of $1,000, allowed us to write a check to the Food Bank in the amount of $5,254.96. Thank you so much for your generosity!
The Harbor Life Ring program continues to operate year-round, providing assistance with housing and utility expenses for those in need. We work with the Joyce Sobel Family Resource Center who meets with those seeking assistance and helps them through difficult times. Your contributions are appreciated throughout the year. Thank you again for your efforts in making this a great community.
Sincerely,
Duncan Wilson
Friday Harbor Town Administrator