PHD Meeting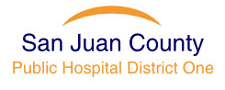 San Juan County Public Hospital District No. 1 will be holding a special meeting on December 4, 2019, at 5:30 p.m. at the Frank Wilson Memorial EMS Building. (Agenda linked below). This meeting will be chaired by Chair pro tem Anna Lisa Lindstrum.
This meeting will begin with HIPAA training from 5:30 p.m. to 6:15 p.m., followed by Special Meeting business as outlined in the Agenda.
The agenda may be changed up to 24 hours in advance and the most recent version will be posted on our website at https://sjcphd.org/meeting/meeting-agendas.