Bringing Color to Life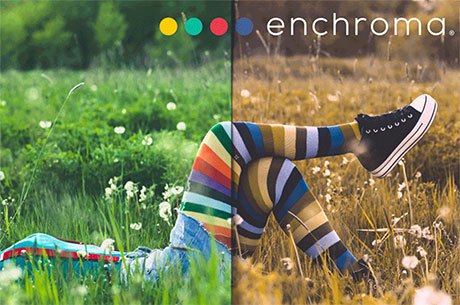 EnChroma Colorblind Glasses to be available for loan in January 2020 at the San Juan Island Library

In addition to patrons being able to borrow their favorite books, DVDs and magazines, the Library is pleased to announce that colorblind corrective glasses will soon be available to borrow. The glasses can fit over prescription glasses so they will work for a variety of people.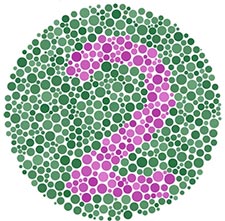 Did you know? One in 12 men and 1 in 200 women are color vision deficient. Red-green color blindness happens because of an excessive overlap in the signals from red- and green-sensitive retinal cone cells in the eye, which causes colors that are normally seen as distinct and different to appear similar and confusing. Color corrective glasses have special optical filters to decrease this overlap and enhance the separation between color channels allowing colors to be seen more vibrantly, clearly and distinctly.
It is estimated that people with color vision deficiency see about 10% of the one million shades that a person with normal color vision can see.
Common color confusions include green and yellow, gray and pink, and purple and blue.
About EnChroma
Based in Berkeley, California, EnChroma makes cutting-edge lens technology and eyewear for color blindness. Established in 2010 by a Ph.D. glass scientist and a mathematician, EnChroma's glasses combine the latest in color perception neuroscience and lens innovation to improve the lives of people with color vision deficiency around the world.
Patrons will be able to borrow the EnChroma Glasses in January 2020 for a 7-day loan period.
For more information please contact the Library at 360-378-2798 or check the website at www.sjlib.org