Know Your Island Walk
Posted January 21, 2020 at 7:17 am by Tim Dustrude
The first Know Your Island Walk of the new year will be on Sat­ur­day, Jan­u­ary 25, from 1:00 to 4:00 pm, start­ing at Amer­i­can Camp's Redoubt.
Mike Vouri, retired Nation­al Park his­to­ri­an, will lead this walk — as he did the very first walk in the series in Jan­u­ary 2011.
The Redoubt, a mil­i­tary defen­sive earth­work dat­ing from the Pig War, is con­sid­ered to be the most sig­nif­i­cant human con­struc­tion in the park and it is the most intact redoubt in the nation. The walk will include the South Beach Trail which goes across the prairie to Pack­ers Rock at the west end of South Beach, the Parade Ground, and Grandma's Cove, but not the area near the for­mer Vis­i­tor Cen­ter, which must be avoid­ed as a con­struc­tion area at this time.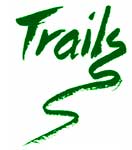 From town, dri­ve out Cat­tle Point Road into the park, turn right on Pick­etts Lane (toward South Beach), then imme­di­ate­ly turn right again and dri­ve to the Redoubt park­ing at the end.
Dogs on leash (with pick­up bags) wel­come. Rain or shine. Spon­sored by the San Juan Island Trails Committee.
You can support the San Juan Update by doing business with our loyal advertisers, and by making a one-time contribution or a recurring donation.