Transition San Juan Island: An Update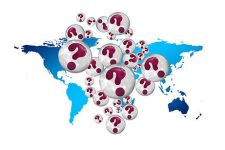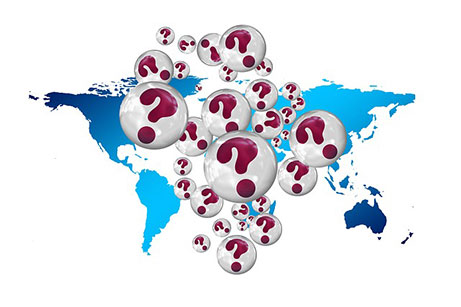 First, we extend our sincere appreciation for the attentive and engaged turnout at the Mullis Center on January 12!
A quiet Sunday afternoon among busy families, threats of snowy roads and of course the Seahawks playoff game notwithstanding, about 65 of you responded to our invitations.
We were enthused by our smiling friends from Lopez Transition making the significant effort to support our emergent form of Transition. Each of you made progress possible by elbowing up with neighbors and new friends to share your experiences and views on issues important to our island community.
We trust that you will find the "report outs" of the initial action groups to be a reasonable summary of the summarized comments by your group representative.
We are considering you all to be the first wave of Core Group members who will carry forth in action groups as this movement unfolds and takes on a unique functional form for San Juan Island. You are key to helping us invent this movement and attract others to the idea.
The Initiators group is meeting Tuesday to review the next steps forward and will keep in regular contact. As your group continues to form you will select a Lead person to be the spoke that becomes a member of the Core team along with other support roles. We will be discussing that and other issues and create the most inclusive and unconstrained path forward that we can imagine with your help.
This is a very special place with unique opportunities to build community resilience because of talented and caring people like you. Thank you all!
Group Brainstorms and Key Themes
Waste. Group coordinator moving forward Carol Kibble
Rapporteur: Katie Fleming
Before summarizing the group's ideas Katie mentioned that some of the High School students had been conducting a feasibility study on waste and that there were opportunities for additional action projects with Middle school students.( Jenny Wilson's Earth Science class)
Overall Group Vision– Closed Loop Waste System by 2030/2033
Plastic free Salish Sea
Creative use/reuse of garbage, glass, plastics and cardboard
Separate recyclables (like Lopez)
Water refill station
Compost facility for island
Decrease food waste
Better use of Community Treasures
Educate ourselves about plastics, numbers, where it goes, what can we do with it
Water
Rapporteur: Sarah Hanson
Permitting and regulations need to be updated to enable more creative ways to reduce use/reuse water. Examples composting toilets, low flush toilets,
Better holistic management as water ecosystem shifts. Linking systems together, Capturing more rainwater, slowing run off to the sea, slowing evaporation
Water Map. Need information in the following areas- :

Capacity to store water
Matching input to output- water usage by property (residence/business/farm) and make an easily quantifiable cheat sheet for people to see how much they are drawing down, or contributing to the whole
Develop list of indicators for drought and hydration in landscape/property and suggestions on how to adjust

Desalination- exploring low energy/low impact options for the future
Energy
Rapporteur: Ryan Palmateer
Key themes-
Conservation
Low/No Carbon future
Demand response
Transition of public vehicles to Electric-
Agriculture
Rapporteur: Stephanie Buffum
Overarching theme is Food Sovereignty. Increasing the amount of local agriculture, and the amount of food locally consumed from the current 1.5% to at least 12-20% by 2033.
Consumer survey of local food needs
Food exchanges and bartering – residential growers
Local on island food processing
Ways to distribute surplus food
Industrial scale composting
Carbon sequestration in Ag soils increased 5% by 2025
Ag certification (tax status) should be more stringent, tied to more real food production
Increasing amount of agricultural housing
Moving to year round ag production using hot houses (without fossil fuels
Commercial kitchen at the Grange
Land Bank and Preservation Trust land for growing food
Health and Wellness
Rapporteur: Aron Rock
Discussion focus on prevention, education and alternative medicines
Island Public House project- connected to food
Housing
Rapporteur: Steve Ulvi
Progress being made, especially with a source of revenue from real estate excise tax and establishment of the San Juan County Home Fund, Home Fund webpage.
That said there is still a great need for affordable housing and it is key to a diverse economy and vibrant community.
Discussion around communal housing (shared common spaces) and the need for zoning changes to accommodate creative approaches that meet the scale of the challenge.
Outreach and Communications
Rapporteur: Larry Greene
2nd Navigating our Future conference planned for first quarter of 2021, involving all islands. Strong convergence possibilities with Transition movement
Hoping to create a video channel that would tell stories and build awareness. Showcase challenges, solutions, celebrate successes and hi-light interconnectedness of all the issues.