Know-Your-Islanders-Talks
Know Your Islanders: Bruce Gregory: Farmer-to-Farmer in Tajikistan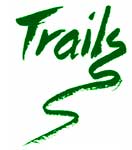 Bruce Gregory will discuss his third Farmer-to-Farmer trip to Tajikistan, where he worked with orchardists in the remote province of Khatlon.
Come hear how Bruce shared his agricultural knowledge with farmers half-way-round-the-world. Refreshments are courtesy of the Friends of the Library and the San Juan Island Trails Committee.
Monday, March 2nd at 7 pm at the San Juan Island Library, free.