Mindful Movement with The Studio SJI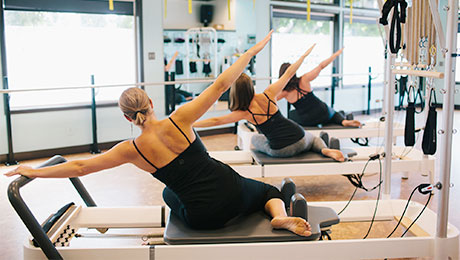 Join this new class from The Studio! With a focus on our core values, this class will build strength, flexibility, balance & cardiovascular endurance. We will fuse a unique combination of Pilates, Barre, TRX, Yoga and Dance. Have fun with friends while moving mindfully!
This class is scheduled for Fridays, 9:45-10:45am, February 28 – April 3. Register by February 13, $99.00/ $10 more thereafter
For more information and registration call 360-378-4953, visit www.islandrec.org, or stop by our office at 580 Guard Street, 11am-5pm, Monday through Friday.