Transition San Juan Island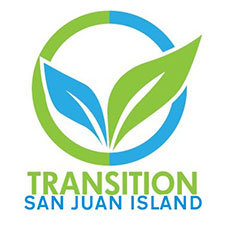 Mission Statement: Creating conditions for community resilience and regeneration in a rapidly changing world
We have set the next meeting of Transition San Juan Island for Sunday, March 1, 2020 from 3-6 PM at the Mullis Center.
The purpose is for each action group to complete their Vision Statement. So when you arrive at 3, you will immediately go to your group table and get started, take a minute to go around your table and "check in", select a member to act as timekeeper/scribe.
Use the Mission Statement above to help as guide rails for your visioning. When each action group has developed and agreed upon their Vision Statement, we will all reconvene together to map out our overall vision for our Transition Initiative.
It is important that you do your homework: Get plugged into an action group, they might be meeting now, respond back and I can help. Use these links Transitionus.org/home and Transitionnetwork.org and learn about the initiative and what other communities are doing.
We look forward to seeing you on March 1.
Transition San Juan Island Steering Committee