APS-FH Volunteer of the Month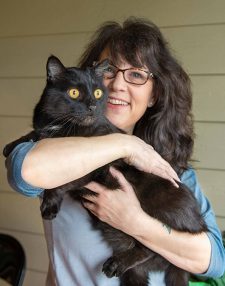 The Animal Protection Society of Friday Harbor is happy to announce that Rachel Carney is January's Volunteer of the Month.
Rachel has been a loyal volunteer and spends much of her time pampering the shelter cats and helping with the cleaning.
Thanks so much, Rachel, for making a difference in the lives of shelter animals. Your dedication and hard work are appreciated!