From San Juan County — Hot Topic: School Is Closed, Now What?
Posted March 16, 2020 at 2:24 pm by Peggy Sue McRae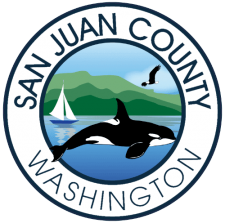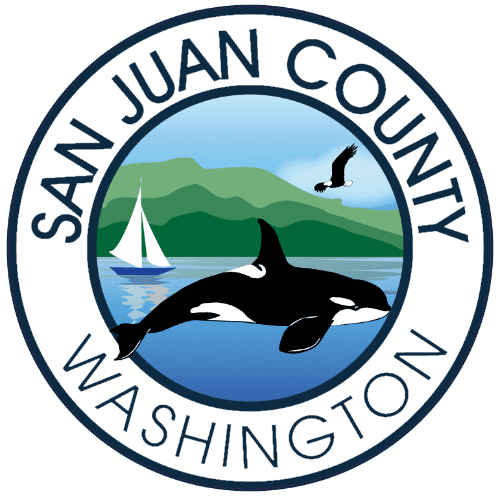 COVID-19 updates from San Juan Coun­ty around sub­jects on the minds of islanders.
How iso­lat­ed do we have to keep our kids now that schools are closed?
For this Hot Top­ic, we reach out to Dr. Frank James, San Juan Coun­ty Health Offi­cer (and par­ent!). A few key points from Dr. James:
First off, I total­ly empathize with the incred­i­ble chal­lenge that the clo­sure of school places on so many fam­i­lies. For some fam­i­lies, there's already a par­ent at home to care for chil­dren, or kids are old­er so can take care of them­selves. But for oth­er fam­i­lies, the loss of the school day can be an incred­i­ble logis­ti­cal, finan­cial, and emo­tion­al trial.
Research has shown that one of the most com­mon ways Coro­n­avirus is spread is with­in and between fam­i­lies. The inti­ma­cy of con­tact and the dura­tion of con­tact both make shar­ing the dis­ease more like­ly. Now that school is out for at least six weeks, it is time to think about how to man­age risks. Play­dates, par­ties, sleep overs, and gath­er­ings with oth­er fam­i­lies should not become the default sub­sti­tute for school.
That said, com­mon sense has a place here. Social con­tact is a key part of men­tal health, espe­cial­ly for kids, and par­tic­u­lar­ly teenagers. For chil­dren that are symp­tom free and have no under­ly­ing con­di­tions, things like bike rides, hikes, and zero phys­i­cal con­tact out­door activ­i­ty with small­er groups of kids are low­er risk than groups of kids hav­ing sleep­overs, being indoors, eat­ing togeth­er, or social­iz­ing in large groups. So please, be thought­ful, con­sid­er­ate, use good judg­ment, and help our chil­dren empathize with the impor­tance of this glob­al effort to slow the spread.
We know this is a huge sac­ri­fice and will make this school clo­sure peri­od much more dif­fi­cult. But it is real­ly impor­tant that we all do every­thing we can to min­i­mize COVID-19 spread. Remem­ber, the goal here is to pro­tect our­selves (and espe­cial­ly our most vul­ner­a­ble com­mu­ni­ty mem­bers) from the ill­ness, but also to spare our health­care sys­tems the strain of an enor­mous surge. That ben­e­fits all of us, no mat­ter our age, because all of our reg­u­lar needs for emer­gency rooms, physi­cians, and doctor's offices will con­tin­ue. This is real­ly impor­tant to under­stand and embrace.
Schools are closed, but some fam­i­lies have no choice but to rely on solu­tions out­side the home to keep their kids safe. We under­stand all of this, and here is what we ask:
If you don't need to have your kids in a group set­ting, don't. Please.
If you do, work to ensure that the group set­ting has no more than 5 indi­vid­u­als or sets of sib­lings (since sib­lings are already con­nect­ed so close­ly, they can count as "one").
If kids must gath­er in a group, please ensure con­sis­ten­cy with the make up of the group from day to day and week to week. Please don't mix it up each day, as that defeats the pur­pose. This includes the adult supervision/teacher.
As always, hand wash­ing, dis­in­fect­ing, and stay­ing home when sick are absolute­ly essential.
Now is a time for fam­i­lies to be togeth­er as much as pos­si­ble. A few rules at home will help, wash your hands as soon as you come in the door, straight to the sink, remind one anoth­er that it is for the full 20 sec­onds! Our fam­i­ly had a talk at din­ner­time to make a plan. My wife sug­gest­ed a bot­tle of hand san­i­tiz­er right inside the door, my son, imme­di­ate­ly said, "We'll run out too quick­ly. Why not just all of us wash our hands as soon as we come into the house". He is also a stick­ler about how long to scrub, remind­ing us all it is singing "Hap­py Birth­day TWICE" that counts as long enough to be real­ly clean.
Even if just your child's best friend is invit­ed over for a few hours this could undo all the effort made in can­celling school, work­ing from home, resched­ul­ing pub­lic events, and so on. Symp­toms of coro­n­avirus infec­tion usu­al­ly take 4–5 days to man­i­fest and peo­ple can be infec­tious even before symp­toms devel­op. Chil­dren and adults that come to vis­it look­ing healthy can still trans­mit the dis­ease. Weeks ago we were not sure about this, but now there is a good deal of evi­dence that peo­ple with very mild symp­toms or even no symp­toms at all do trans­mit the disease.
In nor­mal times our social lives are rich, var­ied, and diverse, but this is no time for pot-lucks. This will even­tu­al­ly be over and we can all make the sac­ri­fice of fun and nor­mal­cy for safe­ty dur­ing this peri­od of dis­rup­tion. Togeth­er, as a com­mu­ni­ty, we can 'Flat­ten the Curve" and reduce the risk of dis­ease in our com­mu­ni­ty, push the out­break fur­ther into the future so we have more time to pre­pare and help to make our health­care sys­tem pre­serve capac­i­ty by avoid­ing a mas­sive num­ber of cas­es all in a short time.
Let's work togeth­er to keep our kids, our fam­i­lies and our com­mu­ni­ty safe for every­one! Thank you, truly.
You can support the San Juan Update by doing business with our loyal advertisers, and by making a one-time contribution or a recurring donation.