SeaDoc Society Launches Marine Science Homeschool Resource
Posted March 21, 2020 at 5:55 am by Peggy Sue McRae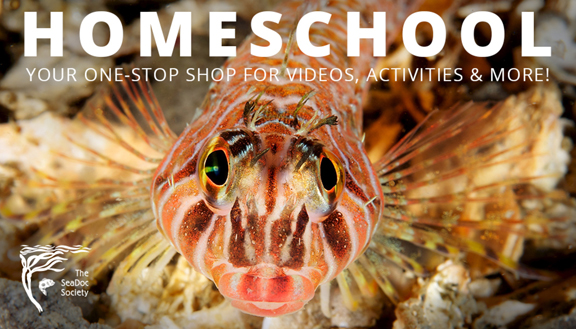 Today we launched a resource called HOMESCHOOL that will allow home­bound stu­dents to explore the Sal­ish Sea dur­ing this peri­od of self-iso­la­tion. These videos and activ­i­ties can be eas­i­ly deployed amid the chaos of the cur­rent moment. Also, they're fun!
We'll con­tin­ue to add con­tent to this page, so keep an eye out and share it with friends. Note that the our HOMESCHOOL page is mobile opti­mized, so it can be eas­i­ly accessed by smart­phone or a com­put­er. The con­tent is suit­able for ele­men­tary school stu­dents all the way up to adults.
You can support the San Juan Update by doing business with our loyal advertisers, and by making a one-time contribution or a recurring donation.