A Note from the Library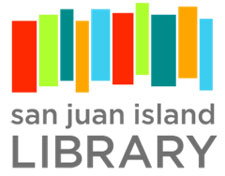 Library staff are working hard, albeit remotely, to serve the community in new ways to meet your changing needs.
We've heard that many of you miss our Staff Picks book recommendations in the Library; these are now available online in our new and improved Reading Room.
Staff members have answered questions about reading interests and are sharing lists of their favorite titles in different genres and categories. You're likely to find some helpful recommendations for great books to read there.
Online Programs:
Online Storytimes with Miss Melina, Miss Kathy and Miss Jenni
Youth Services staff are recording and posting three Storytimes a week to connect with Island youth who need to see familiar faces and know that while they can't come to the Library, the Library can come to them.
We've started adding regular "in-Library" programs to our online offerings. Open Mic was held virtually a week ago Saturday allowing writers to reconnect with their peers.
The Mullis Center Book Club took place via Zoom on April 13th to discuss "The Highest Tide" by Jim Lynch, a Seattle-based writer. The title for May is "A Tale for the Time Being" by Ruth Ozeki, on Monday, May 11.
Staff are now preparing more programs to share online with you, like getting started on genealogy using Ancestry.com, local history research, and more.
We miss you! It's a joy to run across your familiar, but thankfully masked, faces at Marketplace, while picking up restaurant orders, or on a walk about town. Libraries are all about community connections, and we can't wait to reconnect with you in person. For now, take advantage of our online connections through the Library's website.
We hope you are enjoying the bounty of our Island's spring weather. Please stay safe.
Sincerely,
Laurie Orton, Director
San Juan Island Library