Letter from the Labs
Posted May 13, 2020 at 8:29 am by Tim Dustrude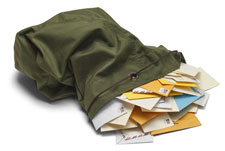 To the Editor:
In this time of Stay-at-Home reg­u­la­tions, coin­cid­ing with some love­ly spring weath­er, we at the Fri­day Har­bor Labs (FHL) have noticed increased use of Uni­ver­si­ty of Wash­ing­ton prop­er­ties. We absolute­ly under­stand the desire to get out of the house and find new places to explore, and we want to be good neigh­bors, but please note the fol­low­ing restric­tions on pub­lic access to UW lands.
The deeds for all UW-owned prop­er­ties in the Coun­ty make it clear that these lands are for "bio­log­i­cal sta­tion and gen­er­al uni­ver­si­ty research pur­pos­es," and give the Uni­ver­si­ty the right to lim­it pub­lic access. Under the cur­rent con­di­tions, the Uni­ver­si­ty has closed the FHL cam­pus to the pub­lic for the safe­ty of crit­i­cal staff and researchers liv­ing and/or work­ing here. No vis­i­tors are per­mit­ted at this time – includ­ing for walks or pic­nics. And as a reminder for when we are no longer in the midst of a pan­dem­ic: the cam­pus is part of a bio­log­i­cal pre­serve on which dogs and oth­er pets are nev­er allowed (even on leash).
The restric­tion on pets (as well as on dig­ging and oth­er kinds of dis­tur­bance) also applies to False Bay – both the shore­line and tide­flats. Rea­sons include the need to min­i­mize dis­tur­bance and pro­vide safe haven to shore­birds and marine mam­mals (see our web­site for details: https://fhl.uw.edu/facilities-resources/biological-preserves/management-policy-for-false-bay-argyle-lagoon-and-parks-bay-marine-preserves/). Dur­ing last weekend's sun­ny weath­er, numer­ous dogs were observed run­ning loose and chas­ing shore­birds on the tideflats.
Because dogs on leash in False Bay are rel­a­tive­ly harm­less, we are test­ing a pol­i­cy that allows islanders to take leashed dogs onto the prop­er­ty rather than pro­hibit­ing dogs entire­ly. We ask islanders to respect this pol­i­cy and keep any dog vis­i­tors under tight control.
We wish we could end this let­ter with an invi­ta­tion to our annu­al Open House on Sat­ur­day, the date for which it was orig­i­nal­ly sched­uled! Of course, it won't hap­pen this year, but plan for a Sat­ur­day in May 2021, when FHL stu­dents, sci­en­tists, and staff will again wel­come the islands com­mu­ni­ty for a day of learn­ing and fun. In addi­tion to the Open house, we hope to offer lim­it­ed, docent-led tours at oth­er times of the year.
Mean­while, please respect our health, secu­ri­ty, pri­va­cy, and efforts to main­tain intact bio­log­i­cal preserves.
Dr. Megan Dethier
Direc­tor, Fri­day Har­bor Labs
You can support the San Juan Update by doing business with our loyal advertisers, and by making a one-time contribution or a recurring donation.