Letters
Response by Ron Whalen/Sponsor of San Juan County Initiative 2020-10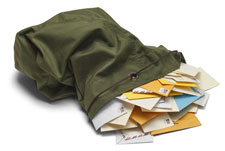 I request the following be posted to San Juan Update as a response to the letter posted by Alice Hurd on June 1st.
Not true…..Neither the initiative or the petition says anything about ending or eliminating the Land Bank (LB) and affordable housing. THE PROPOSED INITIATIVE WOULD NOT ENDTHE LAND BANK. That's altogether connected to the fact the LB and Affordable Housing have multiple sources of funding. The proposed initiative speaks only to the Real Estate Excise Tax portion of funding. The initiative states Reduce Duration of Conservation Area Real Estate Excise Tax (REET). The LB receives millions of dollars in grants and donations aside from REET. As recently as 10 days ago the LB director announced a 5 million gift for property acquisition. That gift is separate from the Real Estate Excise Tax (REET) and represents a fraction of millions the LB has available. The affordable housing program also has other sources of funding aside from the Real Estate Excise Tax (REET). The following is taken from correspondence with the San Juan County Coordinator for Affordable Housing (Ryan Page);
5/26/2020 9:29 AM, Ryan Page wrote:
"Good morning Ron, the County has multiple different funding sources that fund affordable housing programs in the County".
Wondering which version of the above statements is correct? Call the Affordable Housing Coordinator (360-370-0590 ). Email him <ryanp@sanjuanco.com>. Ask if the Affordable Housing program is entirely dependent on the Real Estate Excise Tax (REET) or if it has has multiple sources of funding. Compare these statements then ask yourself which is accurate?
All the proposed initiative is asking is for voters to be able to vote for continuing or ending the Real Estate Tax Tax (REET) currently in place. Many believe the current state of the economy doesn't support the extended taxation the REET represents. How about just letting voters speak for what they want? Does it get any more democratic than that?