Letters
In the SJ Update Mailbag we have this letter today from Daniel Schwartz, SJC Republican Precinct Committee Officer…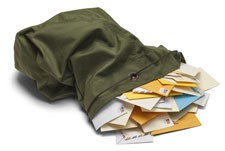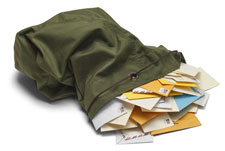 Response to the San Juan County Democrats Resolution on Police Reform
The San Juan County Democrats have produced a resolution filled with the fabrications, revisionist history, and outright falsehoods that make up the woke playbook of today's sad shadow of a once great party.
Their resolution's preamble states that our nation "has never healed the wound caused itself by the institution of slavery." This is an infamous lie so transparent as to make one wonder whether the author ever learned American history. Let's start with nearly 600,000 deaths in our Civil War to end slavery, on through the 13th, 14th, and 15th Amendments – passed by Republicans over the opposition of the Democratic Party – to the Civil Rights legislation of the 20th century again opposed by Democrats, culminating in the election of a black president by an overwhelming percentage of our voting population. America has and will continue to make equal treatment and opportunity for all the cornerstone of our republic.
Not satisfied with slandering our nation's history, the author of this resolution joins the leftist revolutionary chorus of disdain for the brave men and women of all races serving in law enforcement with the statement that (in his words) "the most visible sign of this racial hatred is found embedded in our law enforcement agencies." He goes on to characterize society's protectors with words including "brutal," "frequently deadly," "harassment," "arbitrary," "abuse," and so forth. Clearly, the SJC Democrats embrace their national party dogma which calls for defunding and abolition of police forces. This policy is consistent with past Democrat failures since 1861, including their resistance to abolition, sub-standard schools in Democrat-run jurisdictions, dependency and the resulting destruction of the nuclear family, and the soft racism of low expectations. Those who will be harmed most significantly by defunding the police, are, as aways, the minority residents of Democrat led cities who are vulnerable to crime, gangs and drugs. Patriotic Americans recognize that dedicated law enforcement professionals are the "the thin blue line" that protects civilization against barbarism and anarchy. Black Americans know this – perhaps far better than the celebrities and affluent white virtue-signalers in their safe suburban (or island) bubbles.
Why would the Democrat party join the Marxist radicals' efforts to sow disharmony, racial divisiveness and violence? Look no further than the promises made by the would-be candidates for their presidential nomination: socialism, a "green new deal" that would impoverish us and turn back the clock on our civilization, redistribution of wealth from producers to reliable Democrat-voting dependents, higher taxes, open borders, amnesty for illegal aliens, and globalism to replace American workers with slave labor in China. They know that none of these things will sell to the voters, so their strategy is to double-down on division by encouraging racial tensions, turning a blind eye to rioting, arson, and looting, destruction of United States history and monuments, and continuing the Covid-19 lockdown to ensure the greatest number of their fellow citizens are unemployed and demoralized — all in the vain hope that anarchy and financial misery will somehow turn the electorate against President Trump.
The San Juan County Republican Party acknowledges the service, personal sacrifices and dedication of our men and women of law enforcement and we will always have their back just as they are always there to protect us….All of us.
San Juan County Republican Party
—
Capt. Daniel S. Schwartz, USMM Ret.
SJC Republican Precinct Committee Officer
San Juan Island SE