Paying It Forward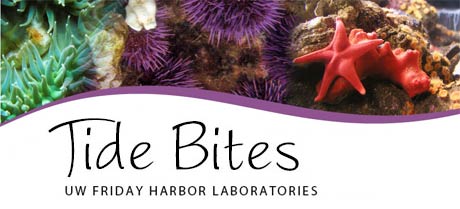 This FHL Tide Bite was written by Jen Burnaford…
My first trip to UW Friday Harbor Labs was in 1995. After completing my undergraduate thesis on freshwater zooplankton and spending a post-bac year chasing primates through the jungles of Borneo, I had been accepted into the PhD program at Oregon State University in the Menge/Lubchenco rocky intertidal ecology lab.
My new advisors were aware that I had never actually been to the rocky intertidal zone before I got to OSU, and they encouraged me to head up to FHL for summer courses at the end of my first year. A coin toss led to my application for the Marine Phycology course during A term (tails would have equalled Invertebrate Zoology), and to promote intellectual breadth I applied for the Marine Fishes course for B term.
As has happened to thousands of students before and since, I learned more in those 10 weeks than I had in any other 10-week period of my life.