Public Asked to Protect Honey Bees by Reporting Sightings of the Invasive Asian Giant Hornet
Posted July 2, 2020 at 9:35 am by Tim Dustrude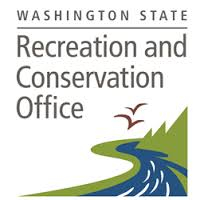 OLYMPIA—As sum­mer gets into full swing and peo­ple spend more time out­side, state and fed­er­al offi­cials and local bee­keep­ers hope the pub­lic will keep their eyes open and report any sight­ings of Asian giant hornet.
"When it comes to pre­vent­ing and stop­ping a new inva­sive species, we all have a role to play and this is a great exam­ple," said Justin Bush, exec­u­tive coor­di­na­tor of the Wash­ing­ton Inva­sive Species Coun­cil. "The first detec­tion of Asian giant hor­net in the entire Unit­ed States was made by an aware mem­ber of the pub­lic. Every oth­er detec­tion since has been made by every­day cit­i­zens. Being aware of new plants and ani­mals or changes in your com­mu­ni­ty and then let­ting experts know if some­thing seems like a prob­lem can save thou­sands, if not mil­lions of dol­lars, in damages."
This bee-killer already has been spot­ted in two dif­fer­ent cities in Wash­ing­ton this year even though Asian giant hor­nets aren't expect­ed out in larg­er num­bers until July or August. That's when work­er hor­nets become active and the queens stop leav­ing the nests.
The hor­nets tend to be most active in the sum­mer and fall when work­ers search for food away from their nests. Offi­cials ask the pub­lic to report sight­ings as quick­ly as pos­si­ble and give details of what they saw and where. Pho­tographs are strong­ly encour­aged if they can be tak­en safe­ly. If the hor­net is dead, please save it for test­ing. Reports may be made using the Wash­ing­ton Depart­ment of Agriculture's (WSDA) Hor­net Watch Report Form, the WA Inva­sives report­ing app or on the Wash­ing­ton Inva­sive Species Council's Web site.
For those who wish to trap hor­nets on their own land and report results to the agency, WSDA cre­at­edcit­i­zen sci­en­tist trap­ping infor­ma­tion. No com­mer­cial traps are avail­able for Asian giant hor­nets. While any­one can get involved with trap­ping, res­i­dents of Clal­lam, Island, Jef­fer­son, San Juan, Skag­it, and What­com Coun­ties espe­cial­ly are encour­aged to participate.
"The pub­lic has, and con­tin­ues to, play a crit­i­cal role in the response to Asian giant hor­net," said Sven Spichiger, man­ag­ing ento­mol­o­gist for the WSDA. "We can only put up so many traps, but if peo­ple are on the look­out for them, it great­ly increas­es our odds of find­ing and erad­i­cat­ing them."
When Asian giant hor­net reports are con­firmed by WSDA addi­tion­al traps like­ly will be placed in the area to help deter­mine the exact loca­tion of an Asian giant hor­net nest. WSDA will erad­i­cate nests when they are found.
"We are close­ly mon­i­tor­ing the sit­u­a­tion and pro­vid­ing tech­ni­cal and finan­cial sup­port to WSDA as they work to find and erad­i­cate this pest," said Tim St. Ger­main, State Plant Health direc­tor with U.S. Depart­ment of Agriculture's Ani­mal and Plant Health Inspec­tion Ser­vice (APHIS). "These finds indi­cate that there's a pop­u­la­tion of Asian giant hor­nets in north­west Wash­ing­ton, but APHIS does not con­sid­er the pop­u­la­tion to be estab­lished. APHIS con­sid­ers a pest to be estab­lished in an area when there is evi­dence of a repro­duc­ing pop­u­la­tion over mul­ti­ple years."
For more infor­ma­tion, vis­it the WSDA Web page ded­i­cat­ed to Asian giant hor­net, as well as theWash­ing­ton Inva­sive Species Coun­cil's Web site where resources, Webi­na­rs and fact sheets on all types of inva­sive species are avail­able. Join a net­work of cit­i­zen sci­en­tists trap­ping Asian giant hor­net by vis­it­ing the WSDA trap­ping Web page.
You can support the San Juan Update by doing business with our loyal advertisers, and by making a one-time contribution or a recurring donation.