Friday Harbor Film Festival: September Films (Virtual Version)
Friday Harbor Film Festival presents…
2020 Sundance Film Festival Short Film Tour…
On-Demand September 1-30, 2020, Cost: $10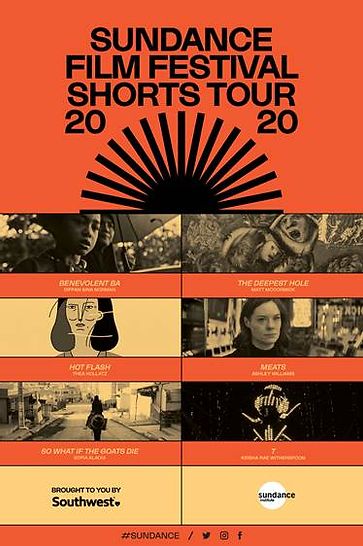 The 2020 Sundance Film Festival Short Film Tour (Virtual Version) is a 80-minute theatrical program of 6 short films selected from this year's Festival. Widely considered the premier American showcase for short films and the launchpad for many now-prominent independent filmmakers for more than 30 years, the Short Film Tour includes fiction, documentary and animation from around the world, giving new audiences a taste of what the Festival offers.
Fueled by artistic expression and limited only by their runtime, short films transcend traditional storytelling. They are a significant and popular way artists can connect with audiences. From documentary to animation, narrative to experimental, the abbreviated form is made for risk taking. The Festival has always treated short films with the highest regard and created a home for both established and new filmmakers with shorts for audiences to discover and celebrate.
Order now on the Friday Harbor Film Festival Webpage.