San Juan County Announces CARES Small Business Relief Grant
Posted September 1, 2020 at 11:45 am by Peggy Sue McRae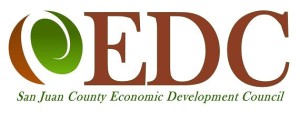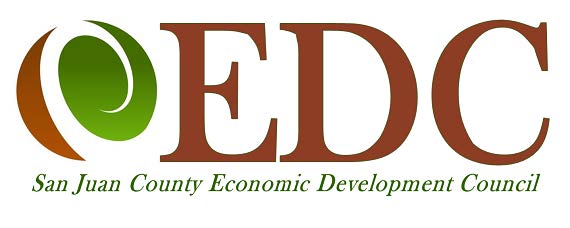 Sep­tem­ber 1, 2020 — San Juan Coun­ty has cre­at­ed a Small Busi­ness Relief Grant pro­gram that will launch on Sep­tem­ber 1, 2020, to assist for-prof­it busi­ness­es impact­ed by the COVID-19 out­break. Fund­ing for this pro­gram comes from CARES Act mon­ey received by the Coun­ty. Awards will range up to $5,000 for eli­gi­ble San Juan Coun­ty busi­ness­es to help them to remain open, retain jobs, and com­ply with COVID-19 pre­ven­tion pub­lic health and safe­ty mea­sures. The appli­ca­tion process will be admin­is­tered by the San Juan Coun­ty EDC and an inde­pen­dent pan­el will make final award determinations.
Accord­ing to Rick Hugh­es, Chair, San Juan Coun­ty Coun­cil Dis­trict #2, "San Juan Coun­ty feels for­tu­nate that fund­ing from the CARES Act is avail­able to help sup­port island small busi­ness­es that have been hit hard by the Covid-19 pan­dem­ic. While this will not solve every prob­lem, we wel­come and sup­port every oppor­tu­ni­ty to help island busi­ness­es, their own­ers, and their staff dur­ing this dif­fi­cult time."
Appli­cants must be locat­ed with­in San Juan Coun­ty and have been in busi­ness for at least one year with 1–10 full-time equiv­a­lent (FTE) employ­ees as of March 11, 2020, not count­ing the own­er. Eli­gi­ble busi­ness­es will have EIN and UBI num­bers. Busi­ness­es that qual­i­fy can go to the grant web­page at San Juan EDC CARES Relief Grant for pro­gram details, which includes the com­plete text of the "Noti­fi­ca­tion of Fund­ing Avail­able" (NOFA)and appli­ca­tion por­tal. The dead­line to apply is Sun­day, Sep­tem­ber 20 at mid­night. Awards will be announced on Sep­tem­ber 30.
Awards are based on need and the avail­abil­i­ty of funds. The grant funds are to reim­burse costs asso­ci­at­ed with asymp­to­matic test­ing for employ­ees, pur­chase of per­son­al pro­tec­tive equip­ment (PPE) and expo­sure con­trols, busi­ness rent and util­i­ties, and piv­ot­ing a busi­ness to online sales. Grantees who have pre­vi­ous­ly received fund­ing from the Work­ing Wash­ing­ton Small Busi­ness Emer­gency Grant, the Fri­day Har­bor Busi­ness Rent Relief Grant, U.S. Cham­ber of Com­merce Foun­da­tion "Save Small Busi­ness" grantor the Val­mark Back-to-Busi­ness Grant pro­grams are not eli­gi­ble. Non­prof­its are not eli­gi­ble for this pro­gram. Grant funds may not be used to cov­er the same expens­es cov­ered by fed­er­al funds from the Pay­roll Pro­tec­tion Pro­gram (PPP) or Emer­gency Eco­nom­ic Injury Grant por­tion of EIDL.
Appli­ca­tion Process: Appli­ca­tions will be reviewed by an inde­pen­dent com­mit­tee at the close of the appli­ca­tion win­dow. Appli­cants must upload item­ized expens­es and a signed eli­gi­bil­i­ty cer­ti­fi­ca­tion form. Please vis­it San Juan EDC CARES Relief Grant for more infor­ma­tion and appli­ca­tion portal.
You can support the San Juan Update by doing business with our loyal advertisers, and by making a one-time contribution or a recurring donation.