Story #1: Eat, Shop, Stay, Play Locally!
Posted September 9, 2020 at 10:33 am by Tim Dustrude
Small busi­ness­es are rely­ing more than ever on your sup­port as they cre­ative­ly cope with COVID. Here's the first of a series of sto­ries about their survival: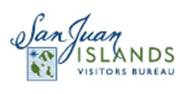 San Juan Coun­ty busi­ness­es are being cre­ative and adapt­ing dur­ing these very tough times. Right now, our three Cham­bers of Com­merce, the San Juan Coun­ty Eco­nom­ic Devel­op­ment Coun­cil, and the San Juan Islands Vis­i­tors Bureau ask islanders to con­tin­ue eat­ing, shop­ping, stay­ing and play­ing locally.
Why not enjoy a stay­ca­tion by vis­it­ing a neigh­bor­ing island with­in the coun­ty, or your own island, this fall? Grab a pic­nic or take-out meal at a restau­rant and hike at a park. Try out a glamp­ing tent, a B&B or a restau­rant that has always been on your list. Shop at a dif­fer­ent farm­ers' mar­ket or farm stand, or vis­it anoth­er island vil­lage to shop ear­ly for Christ­mas. Since Sep­tem­ber is many locals' favorite month, it's per­fect tim­ing for island-based adven­tures. Please remem­ber to wear your masks.
The Vis­i­tors Bureau, Cham­bers and EDC have craft­ed a series of sto­ries to high­light how busi­ness­es on Lopez, Orcas and San Juan Island have coped, giv­ing you a chance to fur­ther sup­port our busi­ness­es to help them stay "San Juan Islands Strong." This week's arti­cle high­lights one busi­ness that replied to a request for "COVID cop­ing" sto­ries, but islanders know there are many more busi­ness­es that have cre­at­ed mag­ic in their own ways.
Sto­ry #1: Fer­ment­ed Love & Com­mu­ni­ty Care, the Sto­ry of Ursa Minor
Lopez Island's Ursa Minor, and its chef Nick Cof­fey, have gar­nered inter­na­tion­al atten­tion and clien­tele from around the world, but that's not a lot of help dur­ing a pan­dem­ic. Here's what they've done to cre­ative­ly stay afloat.
"When our din­ing room was forced to close in mid-March, we knew our sur­vival depend­ed upon imme­di­ate action. Beau­ti­ful­ly plat­ed con­cep­tu­al dish­es just did­n't seem appro­pri­ate, so we launched 'Com­fort Food To-Go.' Some­thing we had thought would only be tem­po­rary last­ed 16 weeks, and we are still serv­ing up fried chick­en to-go," relat­ed Nova Askue, Ursa Minor co-own­er. "In the ear­ly days of the pan­dem­ic, we were work­ing 24/7 on any project we thought would keep us and sim­i­lar busi­ness­es afloat and appeal to a griev­ing cus­tomer base. We start­ed churn­ing out pints of ice cream, take & bake lasag­nas, take-home grill kits, and curat­ed a Bag of Pro­vi­sions. We also col­lab­o­rat­ed with Hol­ly B's Bak­ery and includ­ed sweet treats with every take-out order."
"Serendip­i­tous­ly, we had launched an Ursa Minor Fer­ments pro­gram back in Jan­u­ary. We also ben­e­fit­ed from the Lopez Island Fam­i­ly Resource Cen­ter part­ner­ship with nine­teen local restau­rants and farm­ers. For five months straight we made 64 meals and 100 pints of soup week­ly to feed low-income com­mu­ni­ty members."
Their lat­est mar­ket­ing idea, a brand­ed t‑shirt, quick­ly sold out through merch4relief.com and they are look­ing at oth­er mer­chan­dise to help bridge the gap until they can reopen.
"If there's any­thing that this pan­dem­ic has taught us, work­ing col­lec­tive­ly to sur­vive is the key to our com­mu­ni­ty's future. We don't know when our din­ing room will re-open, but we will con­tin­ue to adapt our busi­ness accord­ing­ly and col­lab­o­rate with our neigh­bors in order to make sure our local econ­o­my sur­vives this set­back," Nova con­clud­ed. To learn more about Ursa Minor see www.ursaminorlopez.com.
Islanders, please keep up the good work and con­tin­ue to eat, shop, stay and play in San Juan Coun­ty. A strong econ­o­my builds a strong community.
You can support the San Juan Update by doing business with our loyal advertisers, and by making a one-time contribution or a recurring donation.