Temporary Short-Term Fire Ban In Effect Monday – Wednesday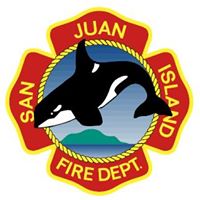 San Juan County Fire Chiefs, in coordination with the San Juan County Fire Marshall and San Juan County Department of Emergency Management have issued a temporary, short-term fire ban for all activities beginning at midnight on Monday, September 7, 2020 through to 11:59 p.m. on Wednesday, September 9, 2020. The burn ban will be in effect Monday, Tuesday and Wednesday.
With shifting winds, higher temperatures and lower humidity predicted during this period, San Juan County will be implementing the full temporary burn ban as a safety precaution.
The fire ban includes all burning including recreational campfires and use of charcoal grills.
In addition, island residents and visitors are asked to be even more careful than normal about any other activity that could potentially start a fire, including working with metal-bladed tools in dry areas, careless discarding of cigarettes, parking in high dry grass, or using charcoal BBQ's.
In any emergency situation always call 911 immediately.
Thank you for your help in keeping our islands safe and fire free.