Compass Health Celebrates Virtual Building Communities of Hope Gala by Honoring Client Stories on World Mental Health Day
Posted October 4, 2020 at 5:39 am by Tim Dustrude
Non-prof­it behav­ioral health agency invites com­mu­ni­ty mem­bers to join the vir­tu­al Gala, set for Octo­ber 10, 2020, to sup­port child, youth and fam­i­ly services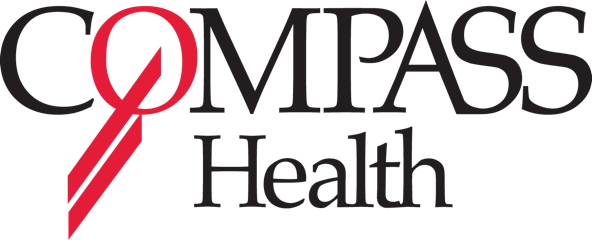 EVERETT, Wash. – Com­pass Health, North­west Washington's behav­ioral health­care leader, is proud to hon­or client sto­ries and voic­es at its fourth-annu­al Build­ing Com­mu­ni­ties of Hope Gala fundrais­er, planned for Octo­ber 10, 2020. The vir­tu­al event, which coin­cides with World Men­tal Health Day, will be streamed live on YouTube, and pro­ceeds from the evening will sup­port Com­pass Health's child, youth and fam­i­ly services.
"Every year, Com­pass Health serves 6,300 chil­dren and fam­i­lies across North­west Wash­ing­ton. In 2020 – as fam­i­lies grap­ple with med­ical, edu­ca­tion­al, eco­nom­ic and social chal­lenges – we know that our men­tal health and sub­stance use sup­port ser­vices are more impor­tant than ever," said Tom Sebas­t­ian, pres­i­dent and CEO of Com­pass Health. "We're thrilled to take this oppor­tu­ni­ty to tru­ly ampli­fy the voic­es of our clients in our first-ever vir­tu­al Gala. In this new for­mat, we have plen­ty of oppor­tu­ni­ties for com­mu­ni­ty mem­bers to engage with and sup­port our work, and I'm con­fi­dent that this will be rem­i­nis­cent of the night of hope and com­mu­ni­ty that we look for­ward to each fall."
The evening will fea­ture an address by Sebas­t­ian fol­lowed by a video pre­sen­ta­tion led by Aman­da, a Com­pass Health client and team mem­ber. Aman­da, whose son was a client of Com­pass Health's WISe youth wrap­around ser­vices, was so inspired by the treat­ment and care that he received that she joined the orga­ni­za­tion as a par­ent part­ner with WISe almost two years ago. Now, the moth­er and son are team­ing up to share their jour­ney to help des­tig­ma­tize con­ver­sa­tions sur­round­ing men­tal health care.
"Over the years, Com­pass Health has tru­ly under­stood my family's con­cerns and act­ed with com­pas­sion and empa­thy to give us the tools to suc­ceed," Aman­da said. "When I joined the Com­pass Health team as a par­ent part­ner, I learned that it was impor­tant to share our sto­ry and help oth­ers real­ize that they're not alone, and I'm hon­ored to share our voic­es at this year's BCOH Gala."
Pre­sent­ed in part by Kaiser Per­ma­nente, First Inter­state Bank, Genoa Health­care and Inte­grat­ed Tele­health Solu­tions, this year's fundrais­er will ben­e­fit Com­pass Heath's child, youth and fam­i­ly ser­vices. The pri­ma­ry ben­e­fi­cia­ries are Com­pass Health's Child and Fam­i­ly Out­pa­tient Pro­grams, Children's Inten­sive Ser­vices / Wrap­around with Inten­sive Ser­vices (WISe), Camp Out­side the Box, Camp Mari­posa, Ser­vices for Vic­tims of Sex­u­al Abuse and their Fam­i­ly Mem­bers / Child Advo­ca­cy Pro­gram (CAP), and Com­pass Health's Ther­a­peu­tic Fos­ter Care Program.
"As fam­i­lies nav­i­gate every­thing from child­care to school sys­tems, it's cru­cial that we main­tain these ser­vices dur­ing times of cri­sis and uncer­tain­ty," said Sebas­t­ian. "I've always been impressed with how our com­mu­ni­ty ral­lies togeth­er to uplift one anoth­er, and I am look­ing for­ward to cel­e­brat­ing whole per­son health and hon­or­ing the very peo­ple we serve."
The robust list of pro­grams sup­port­ed by this year's Gala exem­pli­fies the range of ser­vices offered by the 118-year-old orga­ni­za­tion. With a focus on pro­vid­ing a full spec­trum of acces­si­ble care, Com­pass Health's child, fam­i­ly and youth pro­grams are designed to pro­mote pos­i­tive changes in behav­ior, help the child and fam­i­ly learn appro­pri­ate cop­ing skills, and improve com­mu­ni­ca­tion skills includ­ing learn­ing to resolve con­flict and man­age emo­tions in a healthy man­ner. In addi­tion to hon­or­ing the fam­i­ly voice and choice, clin­i­cal ser­vices such as the Child Advo­ca­cy Pro­gram offer spe­cial­ly trained ther­a­pists who uti­lize evi­dence-based treat­ment to address long-term con­di­tions that often result from abuse or trauma.
"This night promis­es to be filled with joy, and I'm excit­ed to share this moment with our com­mu­ni­ty," said Tom Koza­czyn­s­ki, chief devel­op­ment and com­mu­ni­ca­tions offi­cer at Com­pass Health. "We're thrilled to include the full scope of our youth and fam­i­ly ser­vices for sup­port – this is a chal­leng­ing year, and as a front-line behav­ioral health provider, we know these pro­grams will help pro­vide a life­line of hope to fam­i­lies in need."
The BCOH Gala's silent auc­tion opens on Octo­ber 6, at 10 a.m. PDT and clos­es on the night of the event at 6:10 p.m. The Gala will be broad­cast live on YouTube start­ing at 5:30 p.m. PDT on Octo­ber 10, begin­ning with live music from Seat­tle jazz ensem­ble, Ambi­ence. After the silent auc­tion clos­es, the live event will pro­ceed with client tes­ti­mo­ni­als, a word from Sebas­t­ian, a raise-the-pad­dle dona­tion oppor­tu­ni­ty and a two-item live auc­tion. The event will con­clude at 6:30 p.m., and those inter­est­ed in par­tic­i­pat­ing can find more infor­ma­tion and a link to reg­is­ter for free at www.compasshealth.org/bcoh.
"It's unfor­tu­nate that we can't get togeth­er in per­son this year, but sev­er­al donors are mak­ing the best of the sit­u­a­tion by engag­ing their 'table' of friends, fam­i­ly and col­leagues via YouTube to watch the Gala togeth­er," Koza­czyn­s­ki said. "It's won­der­ful to see everyone's cre­ativ­i­ty, and we're excit­ed to be able to con­tin­ue to share this night with our community."
In 2019, Com­pass Health's Build­ing Com­mu­ni­ties of Hope Gala sur­passed both fundrais­ing and atten­dance goals by rais­ing more than $288,000 in sup­port of the organization's youth men­tal health ser­vices and bring­ing togeth­er 520 com­mu­ni­ty members.
To learn more about Com­pass Health or how you can sup­port Com­pass Health's child, youth and fam­i­ly ser­vices, please vis­it www.compasshealth.org.
###
About Com­pass Health:
Com­pass Health is North­west Washington's behav­ioral health­care leader. The orga­ni­za­tion inte­grates behav­ioral health and med­ical care ser­vices to sup­port clients and com­mu­ni­ties when and where they are need­ed. Build­ing on a cen­tu­ry of expe­ri­ence, Com­pass Health is forg­ing new, nation­al­ly rec­og­nized mod­els of care that bring togeth­er high­ly skilled men­tal health pro­fes­sion­als, pri­ma­ry care providers, peer coun­selors and oth­ers to treat the whole per­son. From com­pre­hen­sive men­tal health treat­ment to cri­sis inter­ven­tion, children's ser­vices and com­mu­ni­ty edu­ca­tion, Com­pass Health serves peo­ple of all ages through­out Sno­homish, Skag­it, Island, San Juan and What­com counties.
Learn more: www.compasshealth.org
You can support the San Juan Update by doing business with our loyal advertisers, and by making a one-time contribution or a recurring donation.