Island Senior: Be Proactive for a Healthy Happy Winter
Posted October 1, 2020 at 2:17 pm by Peggy Sue McRae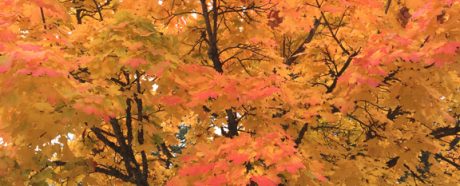 Edi­tor's Note — This sto­ry is being re-post­ed with cor­rect­ed infor­ma­tion. The flu shot clin­ic at the Mullis Cen­ter will actu­al­ly be on Thurs­day the 15th from 1:30pm to 4pm. *Not* the 13th as pre­vi­ous­ly posted.

Island Senior is a reg­u­lar col­umn on the San Juan Update writ­ten by Peg­gy Sue McRae…
As we enjoy these sun­ny autumn days, one way to ward off win­ter blues is to proac­tive­ly plan for a healthy, hap­py win­ter. It was ear­ly spring when covid-19 came into our lives stub­born­ly refus­ing to leave. The fact that there is still no end in sight is a good rea­son to plan ahead. Here are a few sug­ges­tions for stay­ing healthy and hap­py on into and through the com­ing win­ter months.
Plan on Stay­ing Home: The Wash­ing­ton State Coro­n­avirus Response rec­om­men­da­tion is that stay­ing home is still the best way to stay safe. Most of us still need to go out, when we do they rec­om­mend keep­ing it quick, keep­ing your dis­tance, stay­ing local and lim­it­ing the num­ber of peo­ple out­side of your house­hold that you see in a week. Plus of course, wear a mask and wash your hands. Plan­ning accord­ing­ly, at least for the near future, may save some disappointments.
Get a Flu shot: First of all stay healthy. The good news is that if you are dili­gent­ly prac­tic­ing safe covid-19 pro­to­col you will also be pro­tect­ing your­self from sea­son­al flu. The bad news is that with sim­i­lar symp­toms it can ini­tial­ly be hard to tell the dif­fer­ence and make diag­no­sis more chal­leng­ing. Flu plus covid-19 could over­whelm our med­ical resources.
It is easy enough to elim­i­nate the flu fac­tor by get­ting a flu shot. Make an appoint­ment with your health prac­ti­tion­er or plan to take advan­tage of a Dri­ve-Through Flu Vac­ci­na­tion Clin­ic at the Mullis Cen­ter on Thurs­day, Octo­ber 15 from 1:30 to 4 pm. There is no need to pre-reg­is­ter. You can stay in your vehi­cle. Bring your insur­ance card and ID or $40 cash or check. Wear a mask and be pre­pared to bare your arm. Nurs­es from Even­tide Health will admin­is­ter the vac­ci­na­tions. "Think of it as essen­tial to get a flu vac­cine this year," said Dr. Kathy Lofy, Wash­ing­ton State Health Offi­cer. "We should all get a flu vac­cine now to help pro­tect our­selves and our com­mu­ni­ties as we nav­i­gate this pan­dem­ic togeth­er."
Get sup­port: Due to the pan­dem­ic the Mullis Cen­ter is offer­ing more online pro­grams for seniors. A new senior sup­port group will begin on Wednes­day, Octo­ber 7 at 1:00 pm. Enjoy mean­ing­ful con­nec­tion with oth­ers in an online group facil­i­tat­ed by Rosa Blair, Men­tal Health Coun­selor and car­ing com­mu­ni­ty mem­ber. Rosa's gen­tle ground­ed guid­ance is tru­ly an asset to our com­mu­ni­ty. Con­tact Anna at the Mullis Cen­ter info@mulliscenter.org for more infor­ma­tion and for the Zoom log-in.
Get some gen­tle exer­cise: Also through the Mullis Cen­ter a new Zoom class with Kate­ri­na Wen, Well­ness Hap­py Hour – "a joy­ful move­ment class to improve your qual­i­ty of life, bright­en your mood, sharp­en your mind, and light­en your heart."
This is a FREE drop-in class for Mullis Cen­ter mem­bers. You can­not go wrong with this oppor­tu­ni­ty. Again, con­tact Anna info@mulliscenter.org at the Mullis Cen­ter for more infor­ma­tion and the Zoom log-in.
Read a book: Books are a fan­tas­tic way to trav­el through both time and space while stay­ing home. Due to the pan­dem­ic the Mullis Cen­ter Book­club meets via Zoom and its mem­ber­ship remains flu­id enough that drop-ins are always wel­come. We will be dis­cussing The Jump Off Creek by Mol­ly Gloss on Mon­day, Octo­ber 12 at 1:15 pm. Librar­i­an, Beth Hel­stien mod­er­ates the dis­cus­sion. If you'd like to join us send Beth an email at bhelstien@sjlib.org for the Zoom log-in. Com­ing up Novem­ber 9 we will talk about Eleanor Oliphant is Com­plete­ly Fine by Gail Honeyman.
Be Kind: Start by giv­ing your­self a break. These are chal­leng­ing times. Then, if you can help some­one else, even in the small­est of ways, to best of your abil­i­ty do it. Through kind­ness to one anoth­er we will make it through these times togeth­er. Remem­ber, we may be iso­lat­ed but we are not alone.
You can support the San Juan Update by doing business with our loyal advertisers, and by making a one-time contribution or a recurring donation.