Letter: For-Profit Hospice Bad for County
Posted October 23, 2020 at 5:00 am by Hayley Day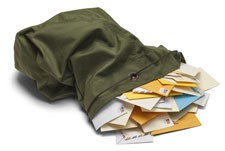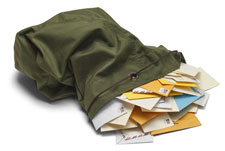 By Kathryn Clary, RN, BSN, CHPN, Hos­pice of the North­west, San Juan Island
Cur­rent­ly, the only Medicare-based hos­pice in our coun­ty is Hos­pice of the Northwest.
Two years ago this hos­pice was list­ed as the No. 1 hos­pice agency in the Unit­ed States. HNW pro­vides med­ical hos­pice ser­vices no mat­ter one's abil­i­ty to pay.
Medicare hos­pice ser­vices are pro­vid­ed in this state by own­ing a Cer­tifi­cate of Need (CON). HNW holds the CON for San Juan Coun­ty as well as Skag­it, Island and Sno­homish Counties.
HNW is owned by a joint ven­ture (JV) of Skag­it Coun­ty Pub­lic Hos­pi­tal Dis­trict No. 1 and Unit­ed Gen­er­al Dis­trict No. 304.
Hos­pice of the North­west is not affil­i­at­ed with our local San Juan Island vol­un­teer hos­pice, Hos­pice of the San Juan.
I learned last week of the pos­si­ble sale of HNW to Bris­tol Hos­pice, a for-prof­it hos­pice that is a port­fo­lio com­pa­ny of the Mass­a­chu­setts-based Web­ster Equi­ty Partners.
As a hos­pice employ­ee, nurse and San Juan Coun­ty res­i­dent, this news is very con­cern­ing. Being a for-prof­it orga­ni­za­tion, the qual­i­ty of care will almost cer­tain­ly dimin­ish, as prof­it is the pri­ma­ry motive.
HNW has pro­vid­ed med­ical hos­pice ser­vices to our coun­ty for essen­tial­ly a loss to them for years. HWN is com­mit­ted to the com­mu­ni­ties they serve, even if it means they don't make money.
Over­all HNW has been finan­cial­ly viable, but not mak­ing huge prof­its. Cur­rent­ly, HNW serves about 20 to 25 patients month­ly in San Juan Coun­ty. It would be a poten­tial­ly huge loss to our com­mu­ni­ty if hos­pice became prof­it-dri­ven rather than patient-cen­tered care.
HNW, as a pub­lic enti­ty, is not a for-prof­it dri­ven orga­ni­za­tion. As such, they are able to pro­vide a high­er lev­el of care since they don't have to pay investors.
I urge you to sign this peti­tion and write to the com­mis­sion­ers who are mak­ing this deci­sion and express your concerns.
List­ed below are the links to both pub­lic hos­pi­tal dis­tricts that own HNW:
Unit­ed Gen­er­al Dis­trict No. 304:
Board of com­mis­sion­ers: https://unitedgeneral.org/about-district-304/commissioners/
Email: admin@unitedgeneral.org
PHD No. 1 Skag­it Coun­ty: next board meet­ing is 8 p.m., Fri­day, Oct. 23. You can email your let­ter and ask that it be read at the board meeting.
Board of com­mis­sion­ers: https://www.skagitregionalhealth.org/about-us/board-of-commissioners
Email: Administration@skagitregionalhealth.org
You can support the San Juan Update by doing business with our loyal advertisers, and by making a one-time contribution or a recurring donation.