Letter: For-Profit Hospice Bad for County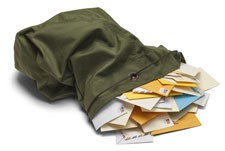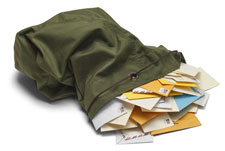 By Kathryn Clary, RN, BSN, CHPN, Hospice of the Northwest, San Juan Island
Currently, the only Medicare-based hospice in our county is Hospice of the Northwest.
Two years ago this hospice was listed as the No. 1 hospice agency in the United States. HNW provides medical hospice services no matter one's ability to pay.
Medicare hospice services are provided in this state by owning a Certificate of Need (CON). HNW holds the CON for San Juan County as well as Skagit, Island and Snohomish Counties.
HNW is owned by a joint venture (JV) of Skagit County Public Hospital District No. 1 and United General District No. 304.
Hospice of the Northwest is not affiliated with our local San Juan Island volunteer hospice, Hospice of the San Juan.
I learned last week of the possible sale of HNW to Bristol Hospice, a for-profit hospice that is a portfolio company of the Massachusetts-based Webster Equity Partners.
As a hospice employee, nurse and San Juan County resident, this news is very concerning. Being a for-profit organization, the quality of care will almost certainly diminish, as profit is the primary motive.
HNW has provided medical hospice services to our county for essentially a loss to them for years. HWN is committed to the communities they serve, even if it means they don't make money.
Overall HNW has been financially viable, but not making huge profits. Currently, HNW serves about 20 to 25 patients monthly in San Juan County. It would be a potentially huge loss to our community if hospice became profit-driven rather than patient-centered care.
HNW, as a public entity, is not a for-profit driven organization. As such, they are able to provide a higher level of care since they don't have to pay investors.
I urge you to sign this petition and write to the commissioners who are making this decision and express your concerns.
Listed below are the links to both public hospital districts that own HNW:
United General District No. 304:
Board of commissioners: https://unitedgeneral.org/about-district-304/commissioners/
Email: admin@unitedgeneral.org
PHD No. 1 Skagit County: next board meeting is 8 p.m., Friday, Oct. 23. You can email your letter and ask that it be read at the board meeting.
Board of commissioners: https://www.skagitregionalhealth.org/about-us/board-of-commissioners