Letters: Vote Hughes and Minney
Posted October 21, 2020 at 4:30 am by Hayley Day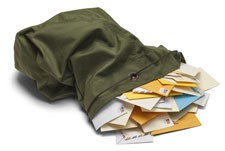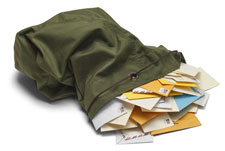 By Susan Kol­let, San Juan Island
A vote for Rick Hugh­es for Coun­cil Dist. 2 and Chris­tine Min­ney for Dist. 1 will pro­vide a won­der­ful bal­ance to the three-mem­ber council.
At such a crit­i­cal junc­ture, the con­ti­nu­ity and exper­tise Rick brings to the office will ben­e­fit our com­mu­ni­ty and put the coun­ty in a bet­ter posi­tion for eco­nom­ic rebound.
Pri­or to my recent retire­ment from coun­ty employ­ment, I served in the coun­cil office and saw, dai­ly, the care and com­mit­ment that guides Rick's actions.
He under­stands the breadth and com­plex­i­ty of the very wide-rang­ing issues fac­ing our coun­ty. Rick has a sol­id foun­da­tion of accom­plish­ment in his 8 years of ser­vice as coun­cil mem­ber and has the ener­gy and inno­va­tion to best progress our coun­ty in the com­ing years.
Chris­tine Min­ney will bring integri­ty, busi­ness exper­tise and a sin­cere con­cern for our com­mu­ni­ty to the coun­cil. As a long-time islander, par­ent and busi­ness per­son, Chris­tine draws from a wide vari­ety of expe­ri­ences. Chris­tine and her hus­band have cre­at­ed a won­der­ful com­mu­ni­ty meet­ing place that accom­pa­nies the great food. The care and com­mit­ment that cre­ates such an envi­ron­ment will serve our coun­ty well.
You can support the San Juan Update by doing business with our loyal advertisers, and by making a one-time contribution or a recurring donation.