After 36 Years, Local Hospice Continues Its Caring Work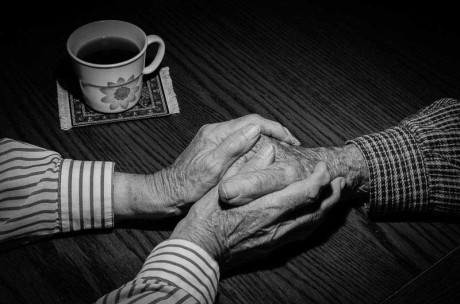 By Louise Dustrude


The threat to Hospice of the Northwest has been covered extensively in the press, most recently in the Journal. Briefly, this national-award-winning hospice organization is under threat of being sold to a for-profit investment firm, and its scope of operations reduced substantially.
At the same time, the risks of close human contact due to Covid-19 have led to some cutbacks in the personal services provided by the all-volunteer Hospice of San Juan.
This group, headed up by physician Mariluz Villa, has since 1984 offered respite care, companionship, transportation, help with chores, and a variety of other kinds of help to the dying and their family caregivers.
While it cannot offer medications and other professional help which the Medicare-affiliated Hospice of the Northwest provides, its personal caring and help have for 36 years been seen as a valued benefit by those it serves.
The group was initiated by nurse Rosalie Levee and the late Nate Benedict in 1984, supported by Dr. Burk Gossom and nurse Joanne Mayo. They were joined a couple of years later by Kathy Cope, Phil and the late Linda Tate, David and Vicki Irving, and Gray Hollinger. Kathy started a newsletter and Linda put together monthly programs at the Grey Top Inn at the fairgrounds.
Training was done "on the job" by Nate, Rosalie, Joanne, and Dr. Gossom. Attorney Carla Higginson, acting pro bono, incorporated the group and helped it attain 501(c)(3) status, rejecting formal Hospice status under Medicare because of too many restrictions on what volunteers could do.
Madelyn Busse helped put together a grief support program about eight years ago, with financial support from the San Juan Island Community Foundation and the San Juan Women's Fund. Lenore Bayuk continued that program and also led monthly sessions for volunteers to talk over their experiences and concerns. An 8-week grief support group is currently led by Rosa Blair, a professional grief support counselor.
Others who were active over the years included Dan Berg, Phebe Smith, Susan See, Pam Starr, Colleen Bennett, Brad Creasy, Jill Meyer, Marie Di Christina, Valerie Turner, David Bentley, and several others who have since died: Edie deChadenedes, Phyllis Gruber, Nelda Hastings, Colette Landerville, Susan Harris, and Ruthie Ramirez.
Noah Atchley is the current coordinator for the Music & Memory program, helping dementia patients "come alive" when they hear music from another happier time in their lives.
In the '90s the group served 12-14 people per year in respite care. By the early 2000s that number had doubled, and the group began requiring 32 hours of training for all volunteers.
Currently the group has equipment to lend out at no cost to anyone who needs it, not just Hospice patients, including hospital beds, wheelchairs, walkers, and other needed equipment. It is maintained by Steve Porten with help from Bill Cumming and Larry Wight.
A dozen or more other volunteers, who have taken the Hospice training, were visiting Hospice patients, but that has been drastically cut back this year because of the pandemic. Volunteers still do errands, help with gardening, walk dogs, or give patient caregivers needed respite in other ways. What is safe for the patients, their families, and the caregivers is evaluated on a case by case basis.
And often the local volunteer Hospice of San Juan and the Medicare-affiliated Hospice of the Northwest find a myriad of ways to collaborate in the interest of providing better comfort service to people near the end of their lives.
For more information look on the web at hospiceofsanjuan.org. If you're needing help, call their Call Line, (360) 472-0322, leave a message, and a volunteer will call you back within 24 hours.