Letter: Minney Is Honored To Be Elected
Posted November 10, 2020 at 5:15 am by Hayley Day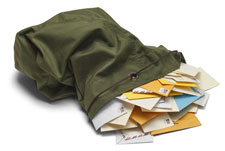 By Chris­tine Min­ney, San Jan Coun­ty Coun­cil Mem­ber-elect Posi­tion 1
I am joy­ous and hon­ored to have been elect­ed to serve on the SJ Coun­ty Coun­cil, Dis­trict 1.
I am grate­ful for the community's sup­port and trust that I am a good fit to rep­re­sent all islanders. I look for­ward to work­ing with my fel­low coun­cil mem­bers, the coun­ty admin­is­tra­tor and coun­ty staff for the bet­ter­ment of our islands and citizens.
Thank you to my cam­paign sup­port­ers and cam­paign team, it was a great sev­er­al months estab­lish­ing rela­tion­ships that will have pos­i­tive impacts for years to come.
Thank you to my co-can­di­date, Ryan. I appre­ci­ate your invest­ment in our com­mu­ni­ty and environment.
Last­ly, I am ever for­tu­nate for my cheer­leader fam­i­ly that allows and encour­ages me to be the very best that I can be.
I am mind­ful and rev­er­ent of the bless­ing that is liv­ing in the San Juan Islands.
You can support the San Juan Update by doing business with our loyal advertisers, and by making a one-time contribution or a recurring donation.