Letter: Minney Is Honored To Be Elected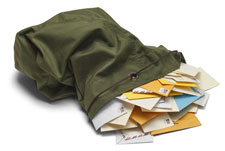 By Christine Minney, San Jan County Council Member-elect Position 1
I am joyous and honored to have been elected to serve on the SJ County Council, District 1.
I am grateful for the community's support and trust that I am a good fit to represent all islanders. I look forward to working with my fellow council members, the county administrator and county staff for the betterment of our islands and citizens.
Thank you to my campaign supporters and campaign team, it was a great several months establishing relationships that will have positive impacts for years to come.
Thank you to my co-candidate, Ryan. I appreciate your investment in our community and environment.
Lastly, I am ever fortunate for my cheerleader family that allows and encourages me to be the very best that I can be.
I am mindful and reverent of the blessing that is living in the San Juan Islands.