Online Learning Resumes For All Grades At San Juan Island School District
Posted November 22, 2020 at 5:30 am by Hayley Day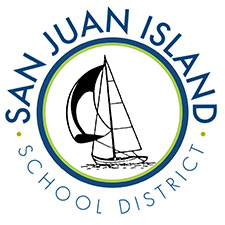 By Fred Woods, Super­in­ten­dent, San Juan Island School District
It is with sad­ness and frus­tra­tion that I must announce the return to teleschool for all grades in the San Juan Island School District.
As a com­mu­ni­ty, San Juan Island is begin­ning to expe­ri­ence increased lev­els of the COVID-19 virus, and though we have main­tained a safe and healthy envi­ron­ment on our cam­pus­es, we are return­ing to dis­trict-wide teleschool out of an abun­dance of caution.
Spe­cial edu­ca­tion ser­vices on cam­pus will con­tin­ue as well as oth­er lim­it­ed in-per­son sup­port for students.
Begin­ning Mon­day, Nov. 30, after the Thanks­giv­ing hol­i­day, all grade lev­els will attend class­es in the teleschool mod­el until after win­ter break. We will review this plan in the first week of the new year.
The ear­li­est we will return to in-per­son instruc­tion is Jan. 19, 2021, which cor­re­sponds to a two-week quar­an­tine peri­od after win­ter break.
Here on San Juan Island, we are for­tu­nate to have the resources to pro­vide Chrome­books to every stu­dent and inter­net access to every fam­i­ly so that we may con­tin­ue class­es with teleschool. Please con­tact your school office if you need assis­tance in these areas.
My heart goes out to those chil­dren who joy­ful­ly began in-per­son learn­ing as well as the stu­dents who have been patient­ly wait­ing their turn to begin. We are sor­ry as can be for the state of the pan­dem­ic, but we can­not take chances with the health of our stu­dents, our staff and our families.
We appre­ci­ate our fam­i­lies' sup­port and flex­i­bil­i­ty dur­ing these uncer­tain times.
A spe­cial mes­sage to our ele­men­tary, mid­dle and high school students:
Please stay home, stay safe and work hard at your stud­ies. There is noth­ing we want more than to see you in the build­ings again. Please know, this time of remote learn­ing will be impor­tant in your life. When teleschool­ing, you will increase your skills relat­ed to self-moti­va­tion, deter­mi­na­tion and perseverance.
Do not let any­thing get in the way of your edu­ca­tion. Con­tin­ue mov­ing toward your dreams. Please reach out to your teach­ers, coun­selors, and any oth­er staff for assis­tance. We will help you. We will get through this together.
You can support the San Juan Update by doing business with our loyal advertisers, and by making a one-time contribution or a recurring donation.