Letter: Orca Nonprofit Supports New State Whale Watching Rules
Posted December 22, 2020 at 5:00 am by Hayley Day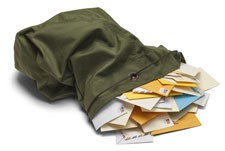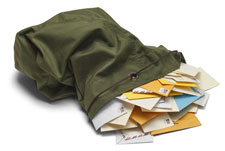 By Don­na Sand­strom, Whale Trail direc­tor and for­mer mem­ber of Gov­er­nor Inslee's Orca Recov­ery Task Force
Last Fri­day, Wash­ing­ton Depart­ment of Fish and Wildlife Com­mis­sion­ers approved rules for com­mer­cial whale-watch­ing that will make it eas­i­er for the endan­gered south­ern res­i­dents to for­age and rear their young in these next few crit­i­cal years.
Com­mer­cial whale-watch­ing on the south­ern res­i­dents will be sus­pend­ed from Octo­ber to June, and lim­it­ed whale-watch­ing (4 hours a day) will be allowed July through September.
While it's not the year-round sus­pen­sion the orcas need, it is a strong step towards reduc­ing noise and dis­tur­bance from the sta­tus quo. There is a role for sus­tain­able boat-based whale-watch­ing. It must be sus­tain­able for the orcas, first.
Over the past decade, while the orcas declined, the num­ber of com­mer­cial ves­sels in the Sal­ish Sea more than dou­bled and their rev­enue near­ly tripled.
In 2018 there were 54 com­pa­nies in the Sal­ish Sea oper­at­ing more than 120 ves­sels. They fol­low the orcas year-round, and up to 12 hours a day in the peak sum­mer months. Cumu­la­tive expo­sure to noise and dis­tur­bance at these lev­els neg­a­tive­ly impacts for­ag­ing abil­i­ty, social cohe­sion and repro­duc­tive capacity.
J, K and L pods have thrived in these waters for tens of thou­sands of years. In one human gen­er­a­tion, we have brought them to the edge of extinc­tion, from threats that are all human-caused: lack of salmon, tox­in accu­mu­la­tions and ves­sel noise and disturbance.
The threats are inter­con­nect­ed, each wors­en­ing the oth­er. Mul­ti­ple stud­ies show that noise and salmon avail­abil­i­ty are inex­tri­ca­bly linked. Reduc­ing noise and dis­tur­bance isn't the only thing we can or should do, but it's one of the few tools in our kit that will make a dif­fer­ence in the near-term. With two new calves in the pop­u­la­tion, there is no time to wait.
An eco­nom­ics report con­firmed that avoid­ing south­ern res­i­dents will have no impact on com­mer­cial oper­a­tors' eco­nom­ic via­bil­i­ty. They have devel­oped a thriv­ing indus­try watch­ing oth­er species, and south­ern res­i­dents now com­prise just ten per­cent of their view­ing opportunities.
More than 4,000 pub­lic com­ments sup­port­ed these rules or stronger, com­pared to 208 for the sta­tus quo. These reflect a grow­ing wave of aware­ness about the harm­ful impacts of noise and dis­tur­bance on these acoustic ani­mals and the need for a pre­cau­tion­ary approach to man­ag­ing our impacts on this frag­ile population.
Thank you to Gov­er­nor Inslee for his lead­er­ship, and to every­one who had a hand in this out­come, from the task force to the leg­is­la­ture to the thou­sands of peo­ple who com­ment­ed. This is a sea change for the orcas, and a wel­come start to a brighter, qui­eter new year.
You can support the San Juan Update by doing business with our loyal advertisers, and by making a one-time contribution or a recurring donation.