Organizers Thank Community Thanksgiving Volunteers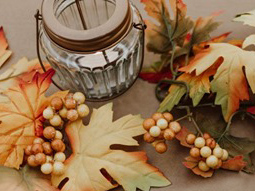 This year's 22ndAnnual Community Thanksgiving adapted to our covid circumstance and was appreciated by many islanders in the form of a free "take-out" Thanksgiving meal with all the trimmings.
The event was sponsored by King's Market, Printonyx, Islanders Insurance and the Mullis Center and organized by Diana and Kevin Porter.
Diana says a hearty "Thank You" to all who helped out… Each of you went above and beyond to feed a whole lot of people.
I do not know how many people we served but if I gage it by the green beans and the yams, we provided somewhere between 480-576 servings of food. In years past we have served up to 500 people, however, that included food for our 100 volunteers.
This year, some community members and many of our volunteers went away hungry. By 2:30 p.m., there was not one bite of food left.
There are many places in the system that can be improved, and it is easy for me to get stuck on the "what ifs" and this could have gone better. If the system could have flowed as well as I wanted it to, all of the food would have been out the door by 1:30 p.m. I never expected this many people. I expected a lot of leftovers. However, in all of this there is a bright light that shines through. It is how each one of you stepped up and filled in where needed.
Many of you signed up for one task and found yourself doing another. Our long time folks came in and found that their system was changed, and some keys folks were unable to come because of COVID. Thank you for adapting. Each car that was provided food was also given a bit of hope in uncertain times and a reminder that we are a giving community.
This was a new process for all, and I would like to say that by next Thanksgiving we will be back to our sit down dinner community feeling. However, we will need to be prepared for either or. We hope for a sit down dinner, while also preparing for a better take-out system and the possibility that we provide both.