New Radar Signs Measure Speeds From County To Town Roads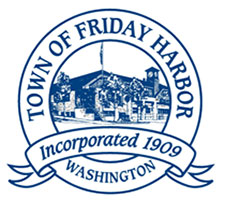 From the Town of Friday Harbor
Friday Harbor has installed five new electronic speed measuring signs at main entrances to town.
Based on the success of the solar-powered speed reminders on Grover Street installed near Friday Harbor Elementary School, the new signs are to help remind drivers to slow down as they transition from county speed zones.
The signs measure the speed of approaching vehicles using an installed radar device and project the speed on an LED message plate. If driving too fast the signs will flash an amber "Slow Down." Those traveling at or under the speed limit will receive a green "Thank You."
The new speed reminders have been installed on Tucker Avenue, Warbass Way, Spring Street, Guard Street, and Argyle Avenue. This project was made possible in large part from a grant to the Town from the Friday Harbor Firefighters Association, a local nonprofit organization.
"The whole purpose behind our Association is to help safeguard the public and these signs appear to be a great way to remind people to slow down inside the town limits," said Association Treasurer Dave Moorhouse.
The Firefighters Association runs the local Thrift House and utilizes its revenue from operations to fund various safety-related causes throughout the community. The town thanks them for their generous contribution to this project.