New Radar Signs Measure Speeds From County To Town Roads
Posted January 31, 2021 at 5:30 am by Hayley Day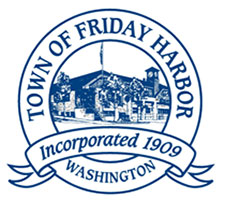 From the Town of Fri­day Harbor
Fri­day Har­bor has installed five new elec­tron­ic speed mea­sur­ing signs at main entrances to town.
Based on the suc­cess of the solar-pow­ered speed reminders on Grover Street installed near Fri­day Har­bor Ele­men­tary School, the new signs are to help remind dri­vers to slow down as they tran­si­tion from coun­ty speed zones.
The signs mea­sure the speed of approach­ing vehi­cles using an installed radar device and project the speed on an LED mes­sage plate. If dri­ving too fast the signs will flash an amber "Slow Down." Those trav­el­ing at or under the speed lim­it will receive a green "Thank You."
The new speed reminders have been installed on Tuck­er Avenue, War­bass Way, Spring Street, Guard Street, and Argyle Avenue. This project was made pos­si­ble in large part from a grant to the Town from the Fri­day Har­bor Fire­fight­ers Asso­ci­a­tion, a local non­prof­it organization.
"The whole pur­pose behind our Asso­ci­a­tion is to help safe­guard the pub­lic and these signs appear to be a great way to remind peo­ple to slow down inside the town lim­its," said Asso­ci­a­tion Trea­sur­er Dave Moorhouse.
The Fire­fight­ers Asso­ci­a­tion runs the local Thrift House and uti­lizes its rev­enue from oper­a­tions to fund var­i­ous safe­ty-relat­ed caus­es through­out the com­mu­ni­ty. The town thanks them for their gen­er­ous con­tri­bu­tion to this project.
You can support the San Juan Update by doing business with our loyal advertisers, and by making a one-time contribution or a recurring donation.