Order a Reflective Address Marker To Help EMS Find You
Posted January 31, 2021 at 5:00 am by Hayley Day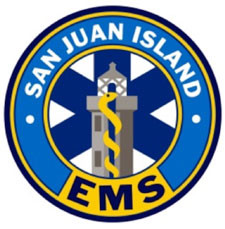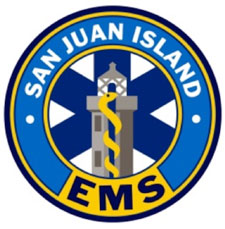 From San Juan Island EMS
If you called 911, could San Juan Island EMS find you quickly?
San Juan Island EMS needs your help. When respon­ders must search for miss­ing address labels on hous­es it can make a dif­fer­ence, and a sin­gle minute can mean the dif­fer­ence between life and death.
We want to get to your home as soon as pos­si­ble in an emer­gency and ask that you help ensure we have the tools we need to do so.
Every home should be iden­ti­fied with num­bers large enough to see. Reflec­tive num­bers shine at night by reflect­ing off the head­lights of oncom­ing vehi­cles. They are vis­i­ble, even on a dark rainy night.
The San Juan Island EMT Asso­ci­a­tion has a pro­gram to help get you more reflec­tive address­ing up on our island. The asso­ci­a­tion will make you a qual­i­ty reflec­tive post that you can order by call­ing San Juan Island EMS. A min­i­mum dona­tion of $30 is suggested.
The "guide­post" is an attrac­tive mark­er that shows up well at night. It is placed at the dri­ve­way entrance, a few yards away from the road. To order your "guide­post," please call San Juan Island EMS at 360–378-5152 Ext. 103.
You can support the San Juan Update by doing business with our loyal advertisers, and by making a one-time contribution or a recurring donation.