Skagit Valley College Pilots Program to Cover Books, Student Fees
Posted January 4, 2021 at 5:00 am by Hayley Day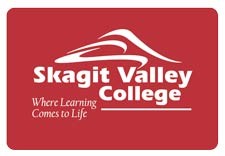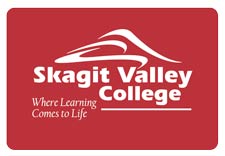 From Skag­it Val­ley College
Skag­it Val­ley Col­lege has been award­ed $32,270 for a one-year pilot pro­gram designed to assist SVC's Run­ning Start stu­dents by the Wash­ing­ton Stu­dent Achieve­ment Council.
The SVC Run­ning Start Pilot Schol­ar­ship will sup­port stu­dent suc­cess by cov­er­ing the cost of books, course mate­ri­als, and/or stu­dent fees for eli­gi­ble stu­dents dur­ing the 2020–21 aca­d­e­m­ic year.
If a stu­dent is enrolled in a work­force pro­gram, the schol­ar­ship can also cov­er the cost of tools, lab and course fees, and work clothes.
The pro­gram is designed to help low-income fam­i­lies and improve access to Run­ning Start. Stu­dents who qual­i­fy for free or reduced lunch, and who have a GPA of 2.0 or high­er, are eli­gi­ble for the scholarship.
SVC's award is part of a WSAC Dual Enroll­ment Schol­ar­ship pilot pro­gram that encour­ages stu­dents to enroll in post-sec­ondary edu­ca­tion and helps reduce the time and cost need­ed to com­plete their degree.
Run­ning Start is a dual cred­it pro­gram that began in the ear­ly 1990s and pro­vides the oppor­tu­ni­ty for high school juniors and seniors to earn col­lege cred­it while they are in high school, with eli­gi­ble tuition cov­ered by state fund­ing. It allows stu­dents to com­plete their high school diplo­ma, earn an associate's degree, or work toward both simul­ta­ne­ous­ly, prepar­ing them for employ­ment or col­lege transfer.
"Run­ning Start pro­vides high school stu­dents with an impor­tant path­way to a col­lege education
and fam­i­ly-wage jobs," said Wash­ing­ton State Rep­re­sen­ta­tive Dave Paul, D‑Oak Har­bor, who is also Direc­tor of Com­mu­ni­ty Rela­tions at SVC. "I'm excit­ed that Skag­it Val­ley Col­lege has been award­ed this grant to help stu­dents and their fam­i­lies in our com­mu­ni­ty take advan­tage of this proven and cost-effec­tive program."
The DES pro­gram began in 2019, with the pas­sage of House Bill 1973 by the Leg­is­la­ture. It start­ed with the Col­lege in the High School com­po­nent that was imple­ment­ed at Clark Col­lege, East­ern Wash­ing­ton Uni­ver­si­ty, and What­com Com­mu­ni­ty Col­lege. With the pas­sage of Sen­ate Bill 6374 in 2020, the Run­ning Start pilot pro­gram expand­ed to include appren­tice­ship and professional/technical pro­grams. With this expan­sion, Skag­it Val­ley Col­lege, Everett Com­mu­ni­ty Col­lege, Green Riv­er Col­lege, High­line Col­lege, and Com­mu­ni­ty Col­leges of Spokane were select­ed to participate.
For more infor­ma­tion about Run­ning Start, vis­it www.skagit.edu/runningstart or email outreach@skagit.edu. To apply for the schol­ar­ship or to learn more about eli­gi­bil­i­ty, vis­it https://tinyurl.com/y6qvmpy9 .
You can support the San Juan Update by doing business with our loyal advertisers, and by making a one-time contribution or a recurring donation.