Theater Offers Online Directing Course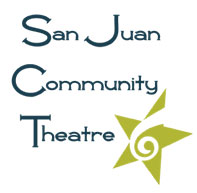 From San Juan Community Theatre
The San Juan Community Theatre is offering an online class called "Directing: Basics and Beyond," from 6:30-8:30 p.m., Wednesdays, Feb. 3-March 17. The class will be taught by Nathan Kessler-Jeffrey, executive artistic director for the theater.
Gain the confidence you need to take your first steps into directing or expand the skills you've gained from prior experience.
This class is for beginners and advanced directors alike. You'll learn the basics of staging, etiquette and production while delving into more advanced topics like script analysis, conceptualization, working with designers and actors, the casting process, and more.
The class is free, and participants must attend a minimum of six sessions.
RSVP for the course by emailing nathan@sjctheatre.org to receive the Zoom link, reading list and course agenda.